Wandering our World is reader supported! If you purchase anything through a link on our site, we may earn a commission at no extra cost to you.
Last updated on January 21, 2023 by Wandering our World
Costa Rica and the Dominican Republic are both amazing places to spend your next vacation, but choosing between the two can be challenging. Both destinations are known for their gorgeous scenery, beautiful weather, and local culture and cuisine, making the choice between them anything but easy.
But there are significant differences between them, such as Costa Rica being an arguably better destination for wildlife spotting and hiking, whereas the Dominican Republic is regarded as often being better for a more laid-back beach vacation with all-inclusive resorts.
And that's just scratching the surface! So it's no wonder it's hard to decide which location to choose and spend your limited vacation time at.
Before making your decision, there are some similarities and differences that you should consider which can help you make the right decision.
As we know both destinations well, here we show you want makes each different. Below we look at which one has the best beaches, activities, food, which is the most affordable and more!
CONTENTS:
How Do the Beaches Compare
Which Has Better Activities
Which Is Better For Snorkeling & Scuba Diving
Which Has the Better Location
Where To Stay Depending On Your Budget
Which Is More Affordable
Which Has Better Nightlife
Which Is Better For A Family Trip
What About The Weather
Which Has The Better Food
Which Is Better For Culture
Which Is The Better Choice
Which Has Better Beaches?
Both Costa Rica and the Dominican Republic offer access to beautiful Caribbean beaches. But choosing the type of beach environment comes down to what you are hoping to get out of your vacation.
The Dominican Republic tends to provides everything you need to relax and unwind. You'll find many high-end resorts that offer top-tier beach and pool access, perfect for someone interested in staying in, unplugging, and unwinding.
Make sure to make time to visit the tourist favorite area of Punta Cana (picture below) which has access to thirty miles of Caribbean white-sand beaches, lots of beach bars and clubs, countless activities set up for tourists, and the full beach vacation experience.
Costa Rica is perfect for the adventurer, with access to kayaking and surfing on their gorgeous beaches. The Costa Rican landscape lends itself to exploring, being outdoors, and even seeing some wildlife. Costa Rican beaches tend to be more spread out and more rural, meaning you will have to travel more to get to them.
Costa Rica has gorgeous beaches, but they won't be quite as accessible as those in the Dominican Republic.
For Caribbean beach access in Costa Rica, visit the area of Punta Uva, which offers crystal clear waters, white-sand beaches, and a lovely small town featuring great restaurants and boutique hotels. Recommended: Sharks in Costa Rica
Best Beaches Winner: The Dominican Republic for ease of access and more amenities.
Which Has Better Activities?
Costa Rica and the Dominican Republic have much in common in terms of activities. They both offer five-star hotels and accommodation, world-renowned beaches, and access to surfing, kayaking, and other water activities.
However what sets the two apart is access to adventurous activities. Costa Rica provides visitors with waterfalls, sightings of monkeys, hiking, biking, ziplining, suspension bridges across rainforest canopies, and unparalleled wildlife encounters.
For some of the most adventurous activities, make sure to visit Monteverde, a small, rural, rainforest town.
Monteverde offers great activities like coffee tours (we recommend the family-owned Cafe Monteverde), and the adventure park of Selvatura where you can zip line and walk above the rainforest on high suspension bridges.
While Costa Rica offers five-star hotels and accommodation, it also offers visitors access to a more rural and wild side of a vacation.
Related: Hiking in Costa Rica
The Dominican Republic is the perfect location for someone looking to relax and recharge. While there are a variety of activities to enjoy, the options don't compare to those offered in Costa Rica.
In the Dominican Republic, visitors can expect to find day trips to beautiful beaches and snorkeling spots where you can swim with colorful reef fish and sea turtles. Tourists love Isla Catalina, a small, uninhabited, tropical island located a mile and a half from the main island.
Many hotels in the area can help you arrange a day trip to the island, where you can snorkel or just lay in the sun and relax. For a truly unplugged experience, book your stay at Bahia Principe, the only hotel on the tiny, idyllic island of Cayo Levantado. Nicknamed "Bacardi Island", Cayo Levantado's beautiful scenery is often featured in the liquor manufacturer's advertisements.
Best Activities Winner: Costa Rica, you just can't beat the variety of activities available.
Which Is Better For Snorkeling & Scuba Diving?
Due to its diverse landscape of volcanoes and beaches, Costa Rica has a stretch of over 800 miles of coastline with gorgeous coral reefs.
Sandwiched between the Caribbean Sea and the Pacific Ocean, there's fantastic diversity when it comes to marine life in Costa Rica due to the country sitting on two oceans, but avid divers recommend the Pacific side for the best snorkeling and scuba diving.
The Pacific side is also where you can find many small islands, which are perfect for clear water. Some of the best islands for snorkeling in Costa Rica are Isla del Caño – which is sadly very far from the coast and can sometimes take 2 days to get to! – and Uvita, which is only a one-hour boat ride away from the mainland.
Famous naval officer and oceanographer Jacques Cousteau who's known as "the father of diving" also once named Cocos Island in Costa Rica as one of his favorite diving spots. That's quite an endorsement! Although it is worth mentioning that Cocos Island is best suited for experienced divers only.
In the Dominican Republic, the best scuba diving spots tend to be on the south coast. This is where you'll get clear calm waters with great visibility – usually much better than unlike on the east coast in Punta Cana.
Same as Costa Rica, the good snorkeling spots in the Dominican Republic are mostly offshore, so you will have to either rent a boat or go on a snorkeling tour.
Common island destinations for snorkeling in the DR are Catalina, Saona, and Catalinita. But if you're lucky and the waters are calm, you'll be able to snorkel from several beaches such as Playa Rincón and Playa Sosúa.
Overall, both countries have great snorkeling and scuba diving spots. But if we're going to have to choose one for this category, we'd say Costa Rica wins by a small margin just because it has more spots that are good for snorkeling and scuba diving, and the fact it has access to marine species in both the Pacific and Caribbean.
Better For Snorkeling & Scuba Diving: Costa Rica. It's Jacques-Cousteau-recommended and has great spots on the Pacific and Caribbean coastlines.
Which Has The Better Location?
Costa Rica and the Dominican Republic are both located in North America, and both have access to the Caribbean Sea. The Dominican Republic is located on the island Hispaniola, which it shares with Haiti.
The terrain includes beaches, highlands,and rainforests, and the nation offers access to the Caribbean Sea and the Atlantic Ocean. The Dominican Republic has access to world-class resorts and relaxing beaches, perfect for a relaxing getaway.
Costa Rica is located in Central America, with access to the Caribbean Sea and the Pacific Ocean. Bordered by Nicaragua to the north and Panama to the south, if you are interested in visiting multiple locations, Costa Rica offers a greater variety than the Dominican Republic.
Costa Rica also has beautiful beaches, some of the most diverse rainforests in the world and even volcanoes (see photo below of Arena Volcano).
And if it's wildlife you're after, Costa Rica provides unmatched access to a huge variety of biodiversity and wildlife. It's unlike anything you'll find elsewhere, and one of the main reasons people visit Costa Rica. Related: The Beautiful Birds of Costa Rica and Where to Find Them
Best Location Winner: Draw. It depends on what you want your experience to be like.
Where To Stay Depending On Your Budget
Luckily both destinations have an array of accommodation choices for budget backpackers through to luxury seekers looking for golf courses and all-inclusive spa resorts.
Costa Rica
Shoestring: This hotel is excellent value, and while it's in a rural location, it does sit right on the beach in the Tortuguero National Park – a place famous for its wildlife and turtles. To get a beachside spot at this price, with outdoor pool and hammocks included, is a steal. See photos and rates!
Budget: The four-star Eco Boutique Hotel Vista Las Islas Reserva Natural complete with infinity pool, pool bar, and spectacular ocean views over the Gulf of Nicoya is an affordable choice which looks worth more than their current nightly rates. Dreamy is the best way to describe it. See photos and rates!
Luxury: With its own private beach, swimming pools, tropical gardens, and every facility imaginable (even a nightclub!), Resort Dreams Las Mareas All Inclusive is one of those places we all want to visit once in our lifetime. See photos and rates!
Dominican Republic
Shoestring: Why stay in a hostel, when you can have the memories of glamping in the DR! That's what you get when staying in one of the luxury tents, complete with hotel style fittings, at Glamping Los Hicacos Blanco.
You'll be waking up to the sound of birds in a tropical garden and enjoying your own private patio with mountain views. Bliss. See photos and rates!
Budget: For something a little different from the usual beachside accommodation, El Beaterio Casa Museo is a gorgeous, highly affordable 16th-century converted convent located in the historic Colonial Zone of the capital city of Santo Domingo.
It's still just a ten-minute walk from the beach, there's panoramic views from the terrace, and the decor and design are just spectacular. If you want to stay somewhere extra special, this is the place. See photos and rates!
Luxury: For a taste of luxury in Punta Cana, it's hard to beat the all-inclusive adults-only resort of Live Aqua Beach.
This beachside hotel is the perfect place to relax, has its own private beach area, swimming pools, and rooms with unbelievable seaside views. Plus all of that is set in a great location to enjoy everything Punta Cana has to offer. See photos and rates!
Which Is More Affordable?
In general, the cost of living is more expensive in Costa Rica. Food and rent are more expensive compared to that of the Dominican Republic.
While the cost of your trip is very dependent on your travel preferences, we've done our best to give you an idea of expected costs.
Hotel prices in Costa Rica can be as low as $25 a day for the most budget-conscious traveler, but most people will be more comfortable spending about $50-$150 a day for accommodation.
Eating can be economical as well, and meals can be eaten for anywhere from $8-$15 a meal. In Costa Rica, you can expect to spend a bit more on transportation, which you may need more of as the area is more rural and activities and excursions tend to be more spread out.
Similarly, in the Dominican Republic, the average hotel cost for two is closer to $140 a night, making it only slightly cheaper than Costa Rica. However, an entire day of meals in the Dominican Republic can be around $30, which is cheaper than it is in Costa Rica.
Traveling around the Dominican Republic may be less extensive because most travelers stick to the area they stay in. If you do choose to travel around, expect to spend about $5 on a taxi for short trips.
More Affordable Winner: Dominican Republic.
Which Has Better Nightlife?
Both Costa Rica and the Dominican Republic have that relaxed island vibe we love, and you can find a chill type of night scene in the coastal areas of each country.
This means reggae at beach parties and chilling at bars. But of course, if you're looking for nightclubs you can find them in the big cities too.
In Costa Rica, Tamarindo Beach and Jaco Beach are known to be the coastal party hotspots. As for clubbing, you want to go to the capital, San José. Near the downtown area, you will find El Pueblo, an outdoor commercial center that's also home to many trendy bars and discos.
While Costa Rica has a lively nightlife, we think it doesn't hold a candle to the Dominican Republic's evening scene. The large hotel resorts in the Dominican Republic will give you that Las Vegas feel but with a Latin twist. And outside the resorts, the cities in the DR are littered with nightclubs where you can dance merengue or salsa and mingle with locals til sunrise.
The DR capital city of Santo Domingo lights up at night with hundreds of bars, dance clubs, and places to party. Locals there like to drink at colmados, which are basically minimarkets that also serve as night spots with music and drinks. You will also spot youngsters buying bottles from liquor stores, complete with ice and cups, and drinking them on the street with music blasting from their cars.
Punta Cana, one of the busiest tourist towns in the Dominican Republic, is also known for having a spectacular night scene. You will find many nightclubs, with the most iconic being the Imagine Cave Disco – a nightclub that's literally inside of a cave!
Other towns in the country that are known to be "party towns" are Sosúa and Santiago.
Better Nightlife Winner: Dominican Republic. The tourist cities have a lively nightlife scene, as do more local areas too.
Which Is Better For A Family Trip?
As we've stated before, Costa Rica is full of adventures and exciting activities. Suspension bridges, ziplines, and wildlife encounters are all excursions that are perfect for keeping children busy and occupied. Simply put, the country is like a large, natural, tropical playground for children and adults alike.
If you like to keep your kids active, there are also plenty of water sports options in Costa Rica, like river rafting and surfing. There are also small-children-friendly alternatives for both activities, such as tubing as a substitute for rafting, and boogie boards for riding on small waves.
When visiting Costa Rica with kids, you must take your children to Manuel Antonio Park too. It's a place that enables you to experience both beautiful beaches and a tropical jungle where you'll cross paths with sloths and the endangered white-faced capuchin monkeys.
Aside from beaches and forests, Costa Rica also offers volcano tours where you can peer into the crater of a volcano – talk about biodiversity and a learning experience for kids.
The Dominican Republic also has its fair share of family activities. One of the most popular day trips is Scape Park, a place to explore caves and get your adrenaline pumping by enjoying the zipline.
However the main activities in the DR are concentrated around the beach and water, so if you and your family enjoy tropical vacationing on beaches, swimming, snorkeling, and parasailing, this country could suit.
But in our mind, while the family activities in the Dominican Republic are great, Costa Rica just offers way more.
On top of that, Costa Rica is very safe and family-friendly, with no political unrest. It is the most stable democracy in Central America, and it also has high standards of hygiene and a good healthcare system.
The crime rate also tends to be higher in the Dominican Republic, so you may feel safer traveling with your family in Costa Rica.
Better For A Family Trip: Costa Rica. There's so many fun activities to keep kids occupied in the country, plus Costa Rica is very safe.
Which Has Better Weather?
April and May tend to be the best time to visit the Dominican Republic. This time frame falls right after the tourist season so you can avoid the crowds, but also before hurricane season.
In general, the Dominican Republic is very warm, warmer than Costa Rica, particularly in the coastal areas where tourists flock to the beautiful beaches.
The Dominican Republic experiences two wet seasons with often heavy rainfall, from May to June and again from August to November. December through April tend to be very busy as the weather is dry and warm. If you are looking for a winter escape from the cold, the Dominican Republic would be a great option.
Costa Rica also experiences relatively dry and warm weather along the coast, with cooler and wetter temperatures in the interior rainforest areas. The weather is best during dry season between December and April when the weather is warm and rainstorms are few.
Costa Rica and the Dominican Republic offer similar weather temperatures at similar times of the year, so there's no clear winner here.
Best Weather Winner: Draw, both are great options for enjoying warmer weather.
Which Has Better Food?
Local cuisine helps to make any trip unique and delicious. Luckily, the Dominican Republic and Costa Rica each offer delicious staples that you can easily pick up during your visit.
In Costa Rica, Gallo Pinto, the traditional dish of rice and beans is available on any menu, any time of day. Don't forget a side of patacones, which no meal is complete without. Patacones are made of green plantains that are mashed and fried. Served alongside frijol these crispy and chewy bites will become your favorite snack while visiting Costa Rica. For a restaurant that can provide both, locals recommend visitors check out Nuestra Tierra in downtown San Jose.
Visitors to the Dominican Republic can enjoy sancocho, which is a stew made of meat and vegetables. Sancocho takes quite a bit of time to make, so it is typically served on special occasions.
But no visit to the Dominican Republic would be complete without it. For an unforgettable dining experience, visit La Yola Restaurant. La Yola is a waterfront restaurant that offers diners unforgettable food that combines traditional Dominican Republic food with a modern twist.
Best Food Winner: Draw, both locations offer delicious local dishes and a great selection of restaurants.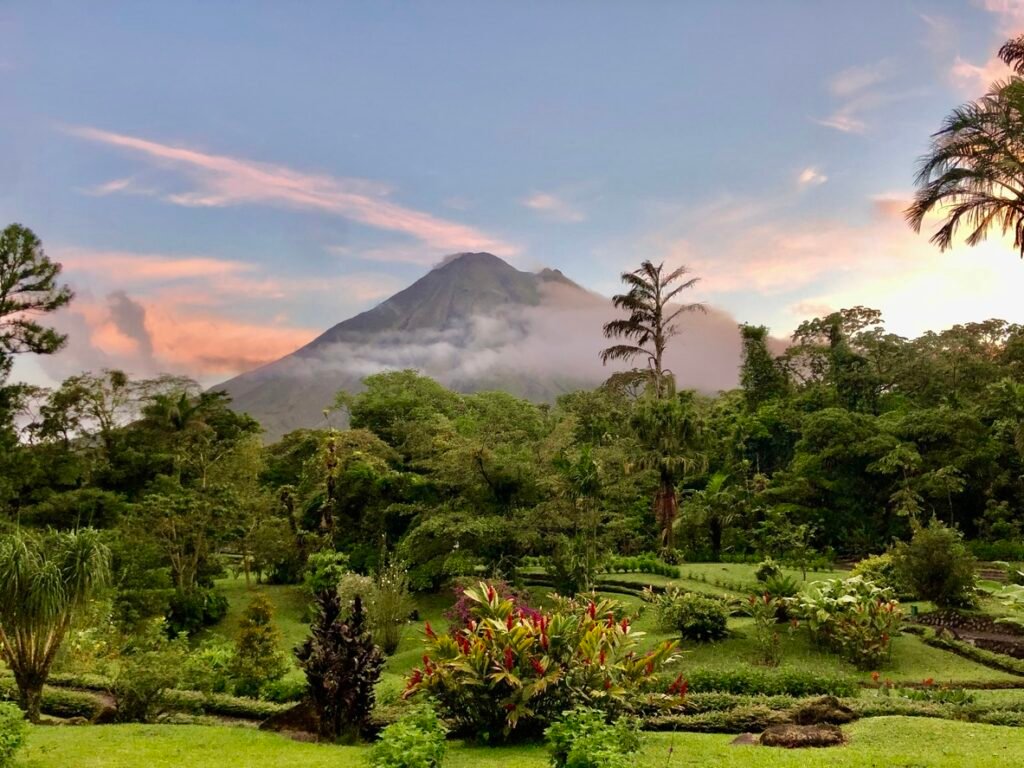 Which Is Better For Culture?
Costa Rica itself is a cultural behemoth and a way of living. The country's slogan, Pura Vida, which literally means "pure life", is a testament to their way of enjoying a slow, relaxed pace of life.
Those who visit this country have no chance of escaping the inherent local culture, which is of course predominantly Latin with mixes of the Caribbean and Europe.
There are often fiestas (festivals) year-round where you can experience the colorful culture of Costa Rica, including the local tradition of bullfighting. At these fiestas you can also play carnival games, dance to folk music, and of course, taste local food.
Speaking of food, locals often hold weekly farmer's markets. This is a great way to really feel the local culture and maybe even practice some Spanish.
Although also located in the Caribbean and also having Spanish as its first language, the Dominican Republic has a slightly different blend of cultures. Aside from Latin, you will find hints of Spanish, African, and native Taíno influences.
Just like Costa Rica, the DR has that slow-paced chilled-out island vibe. Fun fact, most Dominican businesses are closed at noon from 12:00 – 2:00 pm for a nap time after lunch.
When it comes to culture, just a few hours into your trip here and you'll probably realize that Dominicans love their merengue and bachata. Merengue is the national dance and they even have a special festival for it called Festival de Merengue, which goes from July to August.
Another big festival is Carnaval en Febrero or "Carnival in February," held every weekend in February. But Dominicans don't need the big festivals to dance merengue, and you'll see it in every social gathering, celebration, and party.
Simply put, both countries have great culture and both are proud to share it with tourists – lucky us! Festivities are always on the calendar, and that's where you'll find local music and dance.
If you want a trip entwined with local culture and opportunities to experience something new, then both Costa Rica and the Dominican Republic are perfect options. Both countries also have that chill, relaxed island vibes that we all love on holiday.
Better For Culture: Draw. Both countries are vibrant with unique mixes of cultures.
Costa Rica vs The Dominican Republic: Which Is The Better Choice?
Choosing between Costa Rica and the Dominican Republic is an exciting choice to make, but ultimately choosing between the two depends on what type of vacation you are hoping to have.
Both destinations provide beautiful scenery, amazing food, and affordable travel options. But if you want more adventure and wildlife then Costa Rica could be the better choice. However, if you're looking for more of a classic beach vacation then the Dominican Republic will be perfect.
Either way, remember to bring curiosity when you visit either of these two beautiful and vibrant countries.