Wandering our World is reader supported! If you purchase anything through a link on our site, we may earn a commission at no extra cost to you.
Last updated on January 21, 2023 by Wandering our World
Home to diverse wildlife, lush forests, ancient ruins, world-class beaches, and a terrific mixture of dynamic, fascinating cultures, Central America is one of the best places to visit if you're looking for a memorable and magical vacation.
Every country there is unique with its own charms and attractions, but Panama and Costa Rica are two of the top options you might like to consider. They're both perfect examples of everything that makes this part of the world so special.
Well, even though they have some similarities, Panama and Costa Rica also have quite a few differences.
Panama arguably has the better beaches, shopping, and cities, with its capital – Panama City – one of the cultural hubs of Central America.
But Costa Rica excels in terms of wildlife, nature, and outdoor activities, perfect for those who love adventure and excitement – it may just be the best country in the world for wildlife and nature activities.
However that's just scratching the surface! That's why below we look at which has the better beaches, activities, nightlife, which is safer, cheaper and more. All so you can make the right decision!
CONTENTS:
A Quick Overview
Which Is Easier To Get To?
Which Is Better For Beaches?
Which Is Best For Activities?
Which Is Better For Nightlife?
Which Is Best for a Family Trip?
Where To Stay According To Your Budget
Which Is Safer?
Which Is Cheaper?
Which Is Easier To Get Around?
A Quick Overview Of Panama vs Costa Rica
Panama: A Quick Overview
Panama is a Central American country that sits in between Costa Rica and Colombia. Its northern coast looks out over the Caribbean Sea, while its southern coast borders the Pacific Ocean.
The country covers 29,119 square miles (75,417 square kilometers) and its official language is Spanish, having been colonized by Spanish settlers in the 16th century.
Its capital city, Panama City, is home to around half of the country's entire population, and is also one of the main cultural hubs of Central America, famed for its sleek skyscrapers, vibrant nightlife scene, and diverse selection of shops, restaurants, museums, and galleries.
This modern metropolis is also home to the world-famous Panama Canal. Constructed in the early 20th century, this remarkable feat of engineering traverses the entire country and connects the Atlantic and Pacific Oceans.
Aside from its lively capital and iconic canal, Panama is also known for its lush natural spaces, with jungles covering close to 40% of the entire nation. These green spaces are home to a fascinating array of tropical flora and fauna.
Costa Rica: A Quick Overview
Costa Rica is a Central American nation that is nestled between Nicaragua (to the north) and Panama (to the southeast). Like Panama, it has a coastline along the Caribbean Sea, along with a second stretch of shore looking out over the Pacific.
Like several other parts of Central America, Costa Rica was first home to various indigenous peoples, before being colonized by Spanish explorers in the 1700s.
Its official language is Spanish, although it has several other regional languages spoken by small groups of people, and it covers 19,700 square miles (51,100 square km) of land, making it around ⅔ the size of Panama.
Costa Rica's capital is San Jose. This is also the country's biggest city, situated in the Central Valley are and surrounded by mountains and nature all around. It's a beautiful place, with museums and markets to enjoy, but it's quite a lot smaller than Panama City.
Its urban center might not be as bustling and diverse as Panama's, but Costa Rica does have some of the most fabulous landscapes and scenery in all of Central America. An adventurer's paradise and global leader in conservation, this country boasts dozens of national parks and wildlife reserves, making it a super spot for thrilling activities like rafting and canyoneering
Which Is Easier To Get To?
One of the first things to think about when playing a trip is how you're going to get to your destination. And even though Panama and Costa Rica are situated side-by-side, it might be a little easier for you to get one over the other.
Of these two countries, Panama is the more accessible option for most travelers. It's home to Tocumen International Airport, which is the main airport for Panama City and the biggest airport in all of Central America.
Panama has great connections with the US, and you can fly into Tocumen from cities across the nation, from New York and Washington to Los Angeles and San Francisco. This airport also has many direct flights with South American countries like Brazil, along with European nations like France and Spain.
Costa Rica's primary airport is Juan Santamaría International Airport, situated near the city of San Jose. It also has decent connections with the US, with direct flights to and from many major cities. It's also more accessible for British travelers, with direct links to London. But it has far fewer direct connections to South America and less direct routes overall compared to Tocumen.
Both countries are more or less easy to access, but Panama is better for those coming from the US, South America, and most parts of Europe, while Costa Rica is easier for people flying out of the UK.
Which Is Better For Beaches?
With miles of coastline looking out on both the Caribbean Sea and Pacific Ocean, Costa Rica and Panama both have some fabulous beaches.
So if you're looking for super soft sand, amazing water, and idyllic conditions for swimming, surfing, sunbathing, and more, you can find it all in both of these places.
But how do the two countries' coastal areas compare to one another, and which one is best?
Well, the truth is that there's really no wrong option here, as Costa Rica and Panama can both boast of some of the finest beaches in the world, with picture-perfect scenery all around and lots of options to choose from.
Out of the two, Panama might have the slightly more diverse range of beaches, and it has arguably the most beautiful beaches in the entire region, scattered across the San Blas Islands.
So, if you want the very best coastal experiences, Panama might be the right choice for you.
Panama: The Beaches
Panama is a beach-lover's paradise. The sands here, especially on the country's northern Caribbean coast, are nothing short of sublime, feeling as soft and silky smooth as powdered sugar.
For a seaside experience like no other, visitors can head to the San Blas Islands. The beaches of this island group are otherworldly in their beauty, with white sand, blue water, and palm trees swaying in the breeze; it's the ideal postcard scene that every traveler dreams of.
Plus, the islands are owned and inhabited by the indigenous Guna people – these friendly locals help with food and accommodation during your stay, and they also control how many people visit the islands each day, ensuring that these stunning sandy spots never feel crowded or noisy.
The San Blas beaches can create truly unforgettable memories for every visitor, but they're far from the only beaches in Panama. From volcanic sand beaches to surf-friendly spots like Santa Catalina, there are dozens of options to choose from.
Other highlights include Red Frog Beach – named after a tiny frog that inhabits the area – and Starfish Beach, where you can wade out into the water and see dozens of starfish nestled beneath the waves. With so many super coastal spots, there's something for everyone in Panama.
Costa Rica: The Beaches
While Panama has one of the most diverse selections of beaches of any Central American nation, Costa Rica is no slouch in this department either.
The country has a huge number of beaches, many of which are wonderfully maintained, in keeping with Costa Rica's reputation for conservation and wildlife management. Many you can also see wildlife at like monkeys!
Manuel Antonio Beach is one of the most visually impressive beaches, with its powdery white sands and lush forest backdrop. Getting there is quite an experience, too, as you'll have to hike through the forest and perhaps even see some monkeys and other wildlife along the way.
Snorkeling fans can have the time of their lives at Conchal Beach, while surfers can ride the waves at Tamarindo. The Costa Ballena (Whale Coast) is also definitely worth a visit – when viewed from overhead, this sandy strip looks just like a whale's tail, and humpbacks can often be seen in the fall and winter months.
Malpais Beach and Carmen Beach form part of the famous Nicoya Peninsula, where yoga enthusiasts, surfers, and sunbathers gather to greet the day. And Costa Rica has some magical family beaches, too, like Samara, which is a nice place for paddling and snorkeling. (Related: Sharks In Costa Rica)
While none of Costa Rica's beaches may be able to match the sheer beauty of Panama's San Blas, and some of them can get a little crowded at times, they're still wonderful places that are guaranteed to please even the most discerning voyager. They're also arguably more diverse too.
Which Is Best For Activities?
When you're not basking on a beach, you might like to enjoy a range of other activities during your time in Costa Rica or Panama, from wildlife watching to hiking, shopping, and more.
Here are some of the top activities to enjoy in each location, by knowing what's available at each you can work out what country may suit you more.
Panama: The Activities
Urban explorers will want to head straight for Panama's capital: Panama City. One of the largest and most dynamic cities in all of Central America, Panama City has a long list of attractions and landmarks, like the BioMuseo – a museum dedicated to Panama's wildlife – and the Panama Canal Museum, which charts the creation of the famed waterway.
Panama City is also a terrific spot for shopping, with a mixture of markets, boutiques, and grand department stores, as well as plenty of restaurants, discos, bars, and more.
And, of course, it's worth paying a visit to the Panama Canal itself – head to the Miraflores Visitor's Center for some interesting exhibits and viewing decks to watch the boats and ships pass by.
Beyond the cultural capital city, Panama's natural landscapes also have a lot to offer. There's some excellent hiking to be had in the Chiriqui Highlands area, for example, or you could take a trek through the jungle in places like Darien.
Panama is also prime for wildlife watching. You can visit Coiba Island National Park in summer to have a good chance of spotting humpback whales. Or take a tour of Soberania National Park – birdwatchers from around the globe flock here each year, and 357 separate species were once spotted over the course of just 24 hours!
Costa Rica: The Activities
It's not quite Panama City, but Costa Rica's capital of San Jose still has some sights to see. There are a few interesting museums – the Museo Nacional de Costa Rica is a great place to learn about Central American past – along with lively markets and some beautiful buildings. But most travelers to Costa Rica will want to spend more of their time out in the wilderness.
And it's in the wilderness that Costa Rica really shines. There are dense jungles to explore here, replete with wildlife, as well as volcanoes and rivers.
There's 30 national parks in total, with Monteverde Cloud Forest Reserve one of the most magical, and Corcovado National Park famed as one of the most biologically diverse locations on the planet.
With so many awe-inspiring landscapes to explore, Costa Rica is an almost perfect destination for people who love nature and wildlife.
You can spot everything from tropical birds and sea turtles to wild pumas here, and there are plenty of activities to try, from jungle treks with expert local guides to dolphin-spotting boat tours.
Adrenaline addicts will also adore the plethora of thrilling things to do around Costa Rica's wilder areas too.
Some of the world's best white water rafting and mountain climbing experiences are waiting for you here, along with jaw-dropping canopy tours – it was in Costa Rica that the world's first recreational zipline was created, back in 1979!
Overall, when comparing the activities in these two destinations, it's clear to see that Panama has greater appeal for big city lovers and culture fans, but if you want to embrace the spirit of adventure and immerse yourself in the wilderness and wildlife, Costa Rica is the place to be.
Which Is Better For Nightlife?
Thanks to the great activities in both of these locations, your days should be pretty full up with beaches, forests, and other fun things, but what about the nights? Well, for those who like to party and stay out after dark, there are some interesting nightlife options in both Panama and Costa Rica.
Panama is probably the better of the two for nightlife, as Panama City has an impressive range of clubs and bars, like Casa Jaguar and La Tana.
The Casco Antiguo (Old Quarter) is where you'll find most of the best places to spend an evening, and this place really comes alive after the sun sets, with jazz bars, live music, rooftop hangouts, and more.
Costa Rica's nightlife scene is a little less developed. The best late-night experiences can be had in San Jose, which is home to some reggae bars and dance clubs.
But younger travelers should head to San Pedro, a popular student district that gets pretty wild on Friday nights, while those who are a little older can head to Barrio California for dance clubs and sports bars.
Which Is Best For A Honeymoon?
With paradise beaches and the kind of scenery that simply makes you want to stop and stare in sheer amazement, Panama and Costa Rica can both be great destinations to consider for a honeymoon. But which one is best? Well, that will really depend on what you want to do the most.
If you're interested in lazing around on soft sands without feeling completely cut off from the world, Panama could be the right choice.
In Panama, couples can spend their days relaxing at the beach before heading back into Panama City for shopping, nightlife, and fine dining.
Or, if you and your partner both share a love of adventure and nature, Costa Rica could be the more appealing choice.
There's no shortage of jungles to explore, trails to hike, and memories to make here, and the laid-back locals, with their famous 'Pura Vida' (Pure Life) lifestyle can make you feel right at home.
Which Is Best for a Family Trip?
If you're planning a family vacation with kids, you might hesitate when trying to choose between Panama and Costa Rica, as both of these countries have lots to offer for kids of all ages.
However, out of the two, Costa Rica is probably the better option for most families, as it has so many fun and exciting activities that kids should love, like zipline tours, wildlife expeditions, and fun hikes into nature to monkey spot, coupled with some super beaches for those moments when you simply need to rest and revitalize ahead of your next big adventure.
What's really great about Costa Rica for kids is that there are activities to suit all ages too.
Young ones can experience the magic of seeing sea turtles laying their eggs along Costa Rica's Caribbean coast or spot sloths and colorful birds on a daily basis.
While older kids can try something more intense, like tubing along the Celeste River or white water rafting on the Balsa.
Panama certainly isn't a poor choice for families with children, either, but it doesn't have quite the same range of family-friendly activities.
However, the beautiful beaches there, as well as the unique cultural attractions and museums, might be more appealing to older kids. Plus, teens who love shopping and city life will almost certainly favor Panama City over San Jose.
Where To Stay According To Your Budget
Costa Rica
Budget: The four-star Eco Boutique Hotel Vista Las Islas Reserva Natural complete with infinity pool, pool bar, and spectacular ocean views over the Gulf of Nicoya is an affordable choice which looks worth more than their current nightly rates. Dreamy is the best way to describe it. See photos and rates!
Luxury: With its own private beach, swimming pools, tropical gardens, and every facility imaginable (even a nightclub!), Resort Dreams Las Mareas All Inclusive is one of those places we all want to visit once in our lifetime. See photos and rates!
Panama
Budget: Panama City is the place to be when in the country, and you can stay there in a fantastic place on a budget when using Plaza Paitilla Inn.
This modern hotel has panoramic views of Panama Bay, sun terraces and an outdoor pool. But at a rate that's half of some of the neighboring hotels. See photos and rates!
Luxury: You cant really get more luxurious than Hotel La Compania which has an oceanfront view in the center of lively Panama City.
This five-star complex complete with chandeliers, concierge services, outdoor pool and even a nightclub is the place to stay if you want to feel like a celebrity for a few days. See photos and rates!
Which Is Safer?
If you've never been to Central America before, you might be a little wary and worried about safety issues or crime. However, in general, there's not much cause for concern, and both Costa Rica and Panama are two of the safest countries in the region.
Crime rates are relatively low in both places, locals tend to quite friendly and welcoming, but you'll still need to keep a close eye on your belongings, as pickpockets and thieves may target tourists.
As previously stated, the roads can also be quite rough in some parts of these countries, especially the rural regions of Costa Rica, so you might want to think twice about hiring a car or at least make sure to drive very safely and attentively if you do.
Between the two, statistics show that Panama is just slightly safer, but they're both relatively fine and most travelers don't have any issues in either country.
Which Is Cheaper?
Of course, cost is another big factor to take into consideration when planning a trip, and many travelers want to get the best bang for their buck. So, which is the cheapest between Costa Rica and Panama?
Well, the price you pay for your trip will depend on where you stay and what you do, but you can probably have a more budget-friendly vacation in Panama, as the average costs for things like public transportation and everyday goods tend to be a little lower.
Plus, the costs of all the different guided tours and activities in Costa Rica can quickly add up, while it's possible to have more of an independent vacation in Panama, with less reliance on paid activities and attractions.
Which Is Easier To Get Around?
Despite being quite small countries, both Panama and Costa Rica have lots to offer, and you'll probably want to roam around and experience various landmarks, locations, and activities. So, which one is easier to travel around?
Buses are the top method of transport favored by most locals and visitors to Panama. They connect the main hub of Panama City to various other cities and towns, and they're mostly quite pleasant to ride around on, although some can be a little smaller and more cramped than others.
You might also appreciate the autonomy of renting your own car, which is easily done in Panama. The roads around the big cities are well-maintained and easy enough to navigate, although rural roads can be a little bumpy.
Taxis are plentiful in places like Panama City, and the domestic airline, Air Panama, provides various quick and easy flights from one side of Panama to the other, although prices can be quite high.
You can also take ferries and water taxis in the wetter areas of the country, like the Bocas del Toro province – head here to find some of Panama's prettiest Caribbean beaches and liveliest nightlife spots.
It's a relatively similar situation in Costa Rica, where buses are cheap and useful for getting to most towns and cities.
Rental cars are also an option, but Costa Rica has quite a high number of road accidents, with many people blaming poor driving standards and badly-maintained roads, so it may be safer to put your faith in public transport instead.
Domestic flights are another option and are generally cheaper than those in Panama, and taxis are quite reliable and relatively affordable if you need to get somewhere specific in a hurry.
Overall, both of these places are pretty easy to get around, but Panama is arguably the easier and safer option, especially for those who like to rent cars and drive around by themselves.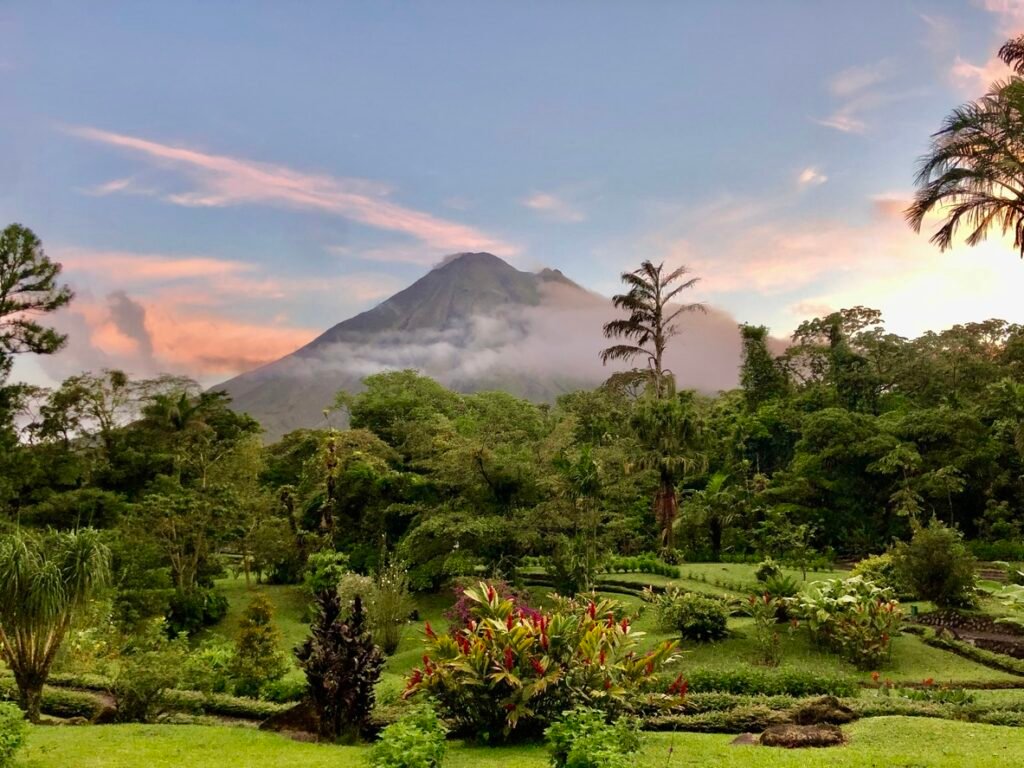 Panama vs Costa Rica: Which Is Better?
With so much to love about both of these awesome destinations, it's a real challenge to choose between them, and the best one for you will ultimately depend on what sort of trip you want and what kinds of activities you love the most.
Panama is arguably the more diverse destination, with a balanced blend of beaches, cultural attractions, shopping, and outdoor activities. Because of this, it can appeal to a very broad range of travelers, which just about gives it the edge in our comparison.
You can spend days just exploring Panama City and marveling at the incredible Panama Canal, or get away from it all and feel like a castaway at the San Blas Islands. Plus, Panama has plenty of wildlife and natural spaces, with activities to please almost every kind of traveler.
However, if you prefer to spend all or most of your time doing intense activities and packing your travel itinerary with hikes, watersports, and up-close encounters with wild animals, Costa Rica is the place for you. There's nowhere quite like it, and nature fans will easily fall in love with this extraordinary country.
No matter which place you choose, you're sure to have a wonderful vacation, and a trip to either of these Central American havens is certainly worth considering if you're looking for something fresh and exciting.