Wandering our World is reader supported! If you purchase anything through a link on our site, we may earn a commission at no extra cost to you.
Last updated on October 18, 2022 by Wandering our World
Lark Lane is a fun street in Liverpool known for its bohemian-style cafes, boutiques, bars, bistros, and live music. With all of that and more, it's no surprise this street has become a popular hang out spot, and the restaurants in Lark Lane have become the go-to place for good food, entertainment and drinks.
Whether chasing live music, romantic drinks, a relaxing brunch or an after-work dinner, Lark Lane is truly the place to go for pints and hearty good food.
As we know this place so well, we've chosen our 15 favourite Lark Lane restaurants. We've been picky. This isn't a list of every restaurant in Lark Lane (like some websites), or a list of the biggest and most well known ones. Instead this is what we believe to be the best for food and experiences. Bon appetit!
The 15 Best Lark Lane Restaurants: Food You Don't Want To Miss
1. The Lodge
The Lodge is easily one of the best pubs in the area, thanks in to small part to their delectable pub grub and excellent beer selection. Even better, they are pet-friendly place so you can bring your four-legged companion along for the ride.
During the summer, The Lodge is perfect for outdoor dinner and drinks thanks to its cozy beer garden nestled in the back. If planning to visit make sure you look out for their deals – like 2 4 1 food specials – and their evening entertainment like quiz nights and live music.
If you're looking for simple yet delicious pub fare, a fantastic selection of craft beer and real ales in a cozy setting, this would be a great choice.
Address: 33 Lark Lane
2. La Gomera SteakHouse
Not only is this one of the best restaurants on Lark Lane, La Gomera is one of the best places to get steak in Liverpool too! You'll get deliciously grilled Mediterranean inspired dishes here, all in big portion sizes. Exactly what you need after a long week, or before a night out in town.
What you're paying for is exceptional quality as the cuts of meat they use are superb. So what do we recommend? You can't go wrong with the Ribeye of course, or choose the Santiago Sharing Platter if you're looking for a tapas-esque experience.
With a great drinks selection and a friendly atmosphere to boot – as well as a surprising number of vegetarian options for a steak house – La Gomera really is a great dining choice.
Address: 83 Lark Lane
3. Hafla Hafla
One of the most famous traders in Liverpool's Baltic Market, Hafla Hafla, has now created a location in Lark Lane, and we're glad they did!
Inspired by the flavours and colours of street food in the Middle East, Hafla Hafla (Hafla means 'Party' in Arabic) is a great spot for its baked feta, halloumi fries (the best we've ever tried!), kebabs on homemade flatbread, and freshly made hummus. In addition, visitors can also select from a diverse range of high-quality fish and meats.
This place may be inspired by street food but the setting is classy, cozy, and the atmosphere warm and welcoming. Hafla Hafla understandably gets busy on Friday and Saturday evenings, so it's recommend to reserve a table in advance.
Expect bold flavours and exceptional food at easily one of the best restaurants on Lark Lane.
Address: 73 Lark Lane
4. Al Dente Restaurant and Bar
Mediterranean cuisine meets laid-back dining at affordable prices – that's Al Dente for you. This cozy spot has been a favourite of many for years and no surprise.
The food is fresh, delicious, and any produce which they don't make in-house comes from the likes of Italy, France, Turkey and Greece. When we say this is a Mediterranean restaurant we mean it!
The interior is cozy, photo worthy, and in the evening it feels romantic. There's an outside terrace area perfect for enjoying your food in the sun, or sipping a gin while people watching. There's a reason why we mention gin – their gin collection is diverse and one of the best on the lane.
What do we recommend? The pizza and pasta dishes, as you'd probably expect, are some of the best in Liverpool. And the Lamb Shank is tender and falls off the bone.
As an added bonus, if you're in a group of eight or more and reserve a place at their bar, Al Dente will throw in a free bottle of Prosecco!
Address: 1 Lark Lane
5. Rhubarb Bistro
This trendy bistro has a superb selection of craft beers with homely dishes and many award-winning wines. Expect affordable, yet extremely good food that spans cuisines from British classics like their roast to burritos!
With comfortable seating and a great outside terrace perfect for people watching, Rhubarb Bistro has firmly established itself as the perfect laid-back setting for brunch, lunch or evening drinks.
The staff are lovely, the drink selection is very good for a small bar, and the atmosphere is lively and fun. That's especially true when events are being held or matches are on the big screen. Easily one of our favourite Lark Lane restaurants.
Address: 27 Lark Lane
6. Maranto's
Next up on our list is this wonderful family-run Italian restaurant. Housed in a listed building with gorgeous architecture, this much-loved restaurant has wined and dined visitors for more than 30 years.
Expect an array of fantastic Italian cuisine and classics that have been keeping Lark Lane locals happy for three decades, alongside a fantastic assortment of wines to choose. The service is fantastic, the atmosphere cozy and the food affordable and always good. They also have a lovely balcony bar.
If you're looking for classic Italian dishes served in a photo-worthy setting, then this spacious Lark Lane restaurant will be perfect for you.
Address: 57-63 Lark Lane
7. Keith's Food and Wine Bar
At the heart of Lark Lane lies one of its most famous and friendliest bars. Keith's has been around for decades and is loved by locals for its massive range of cheerful and cheap wines, delicious bites, bohemian charm, and fun jazz nights. Honestly, we don't think there's ever been a bad night at Keith's.
The food, which ranges across international cuisines, is some of the most affordable on Lark Lane, and it's surprising how good it is. The atmosphere is fantastic too, and this place can get lively on Fridays and Saturdays due to the student crowd.
Definitely a Lark Lane institutions and a must visit for anyone coming to the area. This is one of the most dog friendly Lark Lane restaurants too!
Address: 103-107 Lark Lane
8. The Albert
Alongside Keith's, The Albert is considered by many as one of the very first dining areas to grace Lark Lane. This timeless space has been a favourite watering hole for years and during the 1950s, it was a particular favourite of members of the Navy who stopped in after reaching land.
This is as typical an English pub as you can get, so expect hearty pub meals, lots of different and quirky spaces to sit and dine in, and a huge selection of local beers and ales. There's plenty of TVs for watching football and rugby too, which is an added bonus.
The staff are some of the friendliest on Lark Lane and are always happy to make recommendations or just have a chat!.
Address: 66-68 Lark Lane
9. Love & Rockets
Sitting smack bang in the center of Lark Lane, Love & Rockets is a go-to area for watching time pass from their bright and shiny beer garden outdoors, or enjoying drinks in their trendy 'brew-pub meets wooden cabin' interior.
This place is popular for the burgers, wings, hot dogs, nachos and pizzas, but there are plenty of vegetarian options too. Of course that sort of food tends to go well with beer – and beer is exactly what Love & Rockets specialise in! They have a diverse range of beer, and have guest ales appearing every week.
Love & Rockets is lively and atmospheric, with live music nights that showcase the best of local talent, as well as weekly quiz nights. If you're looking for comfort food and superb beer, then this could be one of the best Lark Lane restaurants for you.
Address: 52 Lark Lane
10. Pippin's Corner
Another incredibly popular spot is Pippin's, which is ideal for cozy Sunday brunches. This Lark Lane restaurant is known for their delicious range of homemade pastries, cakes, and coffees. But they also have menus for breakfast, lunch and dinner too. There's many vegan and vegetarian options as well.
Their freshly squeezed orange juice is a tasty way to get your daily dose of Vitamin C, and they also do one of the best roasts on the lane. Even better they have a supper club, are dog friendly, and sometimes have live music too!
This is our go to place for breakfast and great coffee.
Address: 64 Lark Lane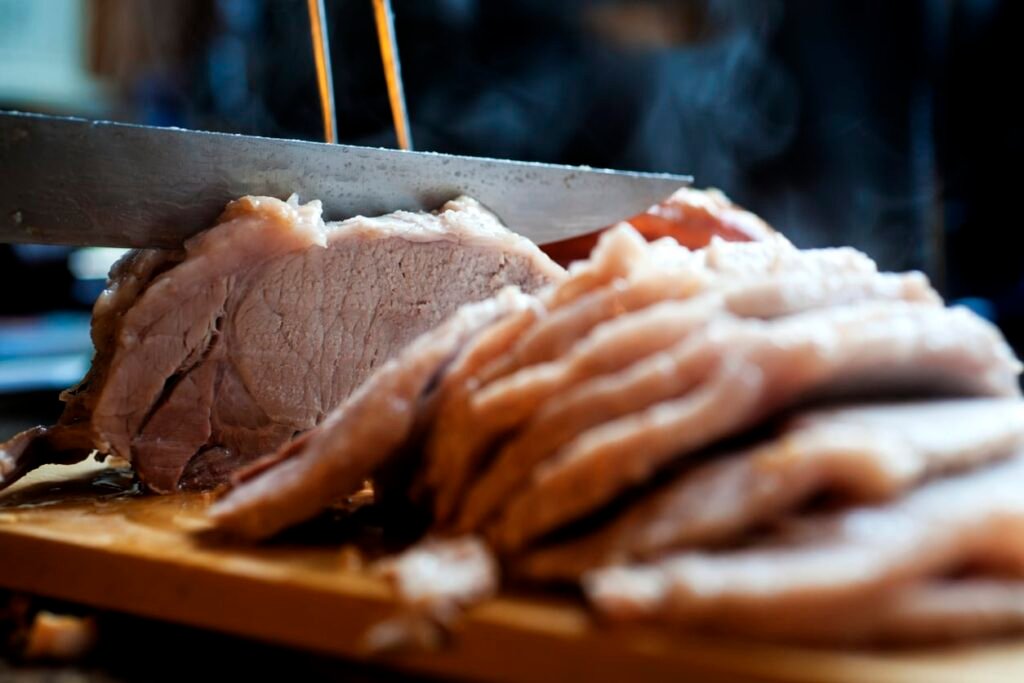 11. The Bookbinder
This bright and airy restaurant is part wine bar and part neighbourhood pub, complete with a menu with exceptional looking dishes which cover a range of cuisines. Although there's a definite slant towards British dishes.
Sharing options like the Pigs in Blankets and Tikka Masala Hummus are fun ways to start any evening food adventure, before then diving into delicious British fare with a twist, like their Beef Brisket Cottage Pie, Full English Breakfast or Ox Cheek Lasagne. Pair that with one of their cask ale selections or range of cocktails and wines.
This place is welcoming, the decor trendy, the meals very affordable (it's easy to get a main course for under a tenner) and like quite a few Lark Lane restaurants it's dog friendly!
The Bookbinder also have books and board games so you can come grab a drink and have fun with friends. Easily one of our favourite restaurants in Lark Lane.
Address: 2 Lark Lane
12. Polidor 68
This place is loved for its delicious brunches and masterfully crafted cocktails. So it's understandable why Polidor 68 has become such a locals favourite.
Even more so thanks to the live music in the evenings! This stylish Lark Lane spot is a great location for date nights and feels like a Parisian bistro by day, but a romantic candlelit bar for jazz by night.
While primarily a classy cocktail and wine bar, the dinner menu is extremely good too. From simple items done well – like burgers – to their bagels, sharing platters and garlic prawns, there's a diverse selection able to make even the fussiest of eaters happy.
Good food in a relaxed setting with easy on the ear live music. What's not to love!
Address: 89 Lark Lane
13. Milo Lounge
Milo Lounge is cozy yet spacious, a little eccentric, and pet friendly. They serve a great variety of burgers, wraps, and bowls, but why we keep coming back is the tasty tapas. Yes that's right, you can enjoy a little taste of Spain from Lark Lane.
They have lots of refreshing beverages like flavored gins and beers too. This is a relaxed laid back spot, which also feels like one of the most romantic Lark Lane restaurants when the candles appear in the evening.
Address: 90 Lark Lane
14. Elif Turkish BBQ
If you're interested in some authentic Turkish cuisine then Elif is the spot. This barbecue restaurant is a locals favourite due to their sizzling menu which ranges from hot and cold mezes to hearty main courses and charcoal specials. The prices are very affordable, which is a big bonus as well.
This place is well known throughout Liverpool, and famous footballers from both big clubs in the city – Liverpool and Everton – have often been spotted eating here. If it's good enough for them, it's good enough for us!
Address: 6 Lark Lane
15. Bistro Noir
This rustic yet stylish restaurant is perfect for catching up with friends or taking that special person out on a cozy date night.
Bistro Noir has a diverse menu that covers cuisines from around the world with starters such as calamari, soup, and mains like seabass, curry and burgers. Try the Jamaican goat curry for something that will really knock your socks off!
Address: 4-6 Lark Lane