Wandering our World is reader supported! If you purchase anything through a link on our site, we may earn a commission at no extra cost to you.
Last updated on January 21, 2023 by Wandering our World
Costa Rica and Puerto Rico are tropical paradises with rainforests, hot climates, mountains, coastlines, white sandy beaches, and aqua blue waters. But If you're planning a tropical getaway with your family, partner, or spouse, then you might have trouble deciding on which location is the better choice. We certainly have in the past!
The first thing you need to do is think about what you want out of your vacation. Do you want to participate in lots of recreational activities, such as snorkeling and beach volleyball? Would you like to go hiking up mountains and sightseeing in the mainland of these locations, rather than just go to the beach?
Why does that matter?
Well, Costa Rica tends to be better for adventurous travelers who want more excitement on their trip. You'll find plenty of mountains, rainforests, and beaches to explore in the country. On the other hand Puerto Rico is a potentially easier travel experience – Puerto Ricans speak English, they use USD, and that's on top of the gorgeous tropical beaches you can enjoy there!
But that's only touching the surface. So below we compare which has the better beaches, discuss which one is safer, cheaper, easier to navigate, what activities there are to do and far more. Let's dive in!
CONTENTS:
Which Has Better Beaches?
Which Provides An Easier Travel Experience?
Which Has More Things To Do?
Which Is Cheaper?
Where To Stay Depending On Your Budget
Which Is Safer?
Which Is The Better Choice?
Which Has Better Beaches?
You can find several beautiful beaches in Costa Rica and Puerto Rico. However, your choice will largely depend on the types of beach activities you would like to do. Are you a swimmer or surfer? Would you rather get a tan and relax on the sand? The answers to these questions matter when deciding between these destinations.
Puerto Rico has a smaller island called Caja de Muertos that has some of the bluest and calmest waters in the world. It is to the south of the Puerto Rico mainland. You can take a boat from the city of Ponce and travel about 8 miles south to reach Caja de Muertos. Look for Pelican Beach when you arrive on the island. It gives tourists the best spot to swim and relax.
Recommended: Snakes in Puerto Rico
Costa Rica offers more diverse beaches than Puerto Rico though. Some of its beaches have white sand, while others have black volcanic sand. You'll also find many beaches perfect for watersports, surfing and kayaking too.
You'll also notice the beachlines are much broader in Costa Rica than the beaches in Puerto Rico. And there's even more palm trees lined up next to the ocean for your viewing pleasure, perfect for shade if you want to protect your skin from the sun as you enjoy the ocean view. Check out Manuel Antonio Beach or Tamarindo Beach for two of the best.
The Caribbean Sea typically brings calmer waters to the beaches of the Caribbean. So people who want a simple and relaxing beach experience may find the beaches of Puerto Rico better. Although Costa Rica does have beaches on both the Pacific Ocean and Caribbean Sea.
But if you're someone interested in surfing on big waves in the ocean, as well as tanning, you'll have better luck visiting the Costa Rican beaches. Recommended: Sharks in Puerto Rico: Attacks, Safety & More
Winner: Draw
Which Provides An Easier Travel Experience?
If you are a United States citizen, you will have an easier time traveling to Puerto Rico. Since Puerto Rico is a U.S. territory, American travelers don't have to show their passports when they arrive on the island. So, if you have a standard state-issued photo ID, that is all you need to enter Puerto Rico.
When you arrive in Puerto Rico, you'll quickly see that it is a small island with developed roads and bridges. The total size of the island territory is 3,515 square miles, 35 miles wide and 100 miles long.
You won't have any trouble traveling from one town to the next in a rental car or public transportation. Plus, many of the local Puerto Ricans speak English and Spanish, which eliminates possible language barriers.
Costa Rica is an independent country in Central America. As a U.S. tourist, you'll need to show a valid U.S. Passport before you can gain entry into the country.
It'll also be challenging to communicate and find your way around if you don't speak Spanish because Spanish is the primary language spoken in Costa Rica. You may find some people who know English in touristy areas, but most of the Costa Rican people don't speak English well or at all.
The area size of Costa Rica is approximately 19,761 square miles. It contains a lot more rainforest and rough roads with dirt and potholes.
On the upside, there is much less road traffic in Costa Rica because of the poor road conditions. But you'll still have to put up with the road conditions if you travel on a bus, taxi cab, or in a rental car.
Winner: Puerto Rico
Which Has More Things To Do?
Puerto Rico is more culturally mixed than Costa Rica. It has a blend of Spanish, Caribbean, African, and American influences.
If you walk the cobbled streets of Old San Juan in Puerto Rico, you'll witness the colorful architecture of its 16th-century era buildings. These buildings and structures include the old city walls and the fortresses of San Cristobal and San Felipe del Morro. But, perhaps the best attraction is the Bautista Cathedral and its tomb of a legendary Spanish explorer named Juan Ponce de Leon. There's some wonderful hiking trails and rainforests to explore in Puerto Rico as well.
Costa Rica is a nature lover's paradise too and there's plenty of opportunities to spot monkeys and rare wildlife. Have you ever wanted to visit an active volcano? If so, check out the Arenal Volcano (photo below) in northwestern Costa Rica. Don't worry, though, because it has not erupted in more than 50 years.
Hikers love the thrill of hiking on this active volcano because it is unknown when the next eruption will occur. If that sounds like your kind of adventure, then go for it.
Recommended: Hiking in Costa Rica
Backpackers also love to start their trip in Costa Rica because it gives them easy access to Nicaragua in the north and Panama in the south. You could literally backpack through Nicaragua, Honduras, Guatemala, and Mexico before reaching the United States. There are direct paths available from Costa Rica to make this hike easier.
However Puerto Rico gives you quick access to the other Caribbean islands. For example, you can take a ferry ride to just about any Caribbean Island or nation, including Haiti and the Dominican Republic.
In addition, Puerto Rico has plenty of delicious food choices at its restaurants because of its cultural diversity. You can find African, American, Puerto Rican, and Spanish cuisine served.
Winner: Draw
Which Is Cheaper?
All tourists want to find good deals on travel accommodations, such as hotel rooms, public transportation, food, and airfare. Costa Rica and Puerto Rico are perfect for travelers on almost any budget. You can find everything from 5-star resort hotels to cheap hostels in these two locations.
When it comes to Puerto Rico, you have to remember that it is part of the United States. So, you can still expect higher prices for hotel rooms, public transportation, and food than in Costa Rica.
And since Puerto Rico is an island away from the mainland, it costs more for food and supplies to get transported there. These expenses are placed on the consumers' shoulders, which is why you may find prices to be higher in Puerto Rico.
Costa Rica is a poor Central American country. You can find a lot more deals on cheap hotel rooms and street vendor food. If you budget wisely, you could spend about 25% less than you would if you traveled to Puerto Rico.
However, Costa Rica is also a country that has seen a tourism boom over the last decade. Because of this, more of the touristy areas in the country are charging higher prices for hotel rooms and food. But if you stay at a hostel or 3-star hotel, then you shouldn't notice much of a price increase.
Winner: Costa Rica
Where To Stay Depending On Your Budget
Costa Rica
Shoestring: This hotel is excellent value, and while it's in a rural location, it does sit right on the beach in the Tortuguero National Park – a place famous for its wildlife and turtles. To get a beachside spot at this price, with outdoor pool and hammocks included, is a steal.
Budget: The four-star Eco Boutique Hotel Vista Las Islas Reserva Natural complete with infinity pool, pool bar, and spectacular ocean views over the Gulf of Nicoya is an affordable choice which looks worth more than their current nightly rates. Dreamy is the best way to describe it.
Luxury: With its own private beach, swimming pools, tropical gardens, and every facility imaginable (even a nightclub!), Resort Dreams Las Mareas All Inclusive is one of those places we all want to visit once in our lifetime.
Puerto Rico
Shoestring: This hostel, just one minute from the beach, has some of the best reviews we've ever come across. The location is unbeatable, the vibe friendly, the decor modern, and you can hire kayaks and surf boards directly from the hostel – or even take lessons from the staff! If you're traveling on a shoestring, Casa Coral is hard to beat. See reviews, images and more by clicking here.
Budget: Two outdoor pools, hot tubs, tennis courts, an on-site spa, beach access and rooms with ocean views, all set in a lush 20-acre tropical garden. Staying at Copamarina Beach Resort & Spa is one of the most affordable ways to enjoy Puerto Rico in luxury but still on a budget.
Luxury: Imagine every luxury and facility imaginable, and then place that right beside the stunning Bahia Beach and only 15 minutes drive from El Yunque Rainforest. That's what you get with St. Regis Bahia Beach Resort, which is the sort of place that has to be seen to be believed.
Which One Is Safer To Visit?
You can never be too careful when you visit any Caribbean or Central American location as a tourist. Costa Rica and Puerto Rico both have their good parts and bad parts where crime is concerned. You just have to be careful and take precautions like any tourist should do.
Costa Rica and Puerto Rico are prone to getting hurricanes and stormy weather conditions. But you can plan your trip around these storms before they strike, so they shouldn't be a problem for you. The more significant threats come from the strong riptides of the Costa Rican waters. Surfers and swimmers need to take caution before entering the ocean on the Costa Rican coast.
Okay, so what about health insurance? Costa Rican residents have the benefit of receiving government-paid health care services. Unfortunately, you won't have access to these services as an American tourist. You'll be required to purchase travel insurance with medical coverage when you plan to visit Costa Rica.
If you have Medicare or health insurance coverage in the United States, you can take it to Puerto Rico without any problems. As a U.S. territory, your standard health insurance is allowed to be used in Puerto Rico.
All of these issues can be avoided in either location if you plan accordingly.
Winner: Draw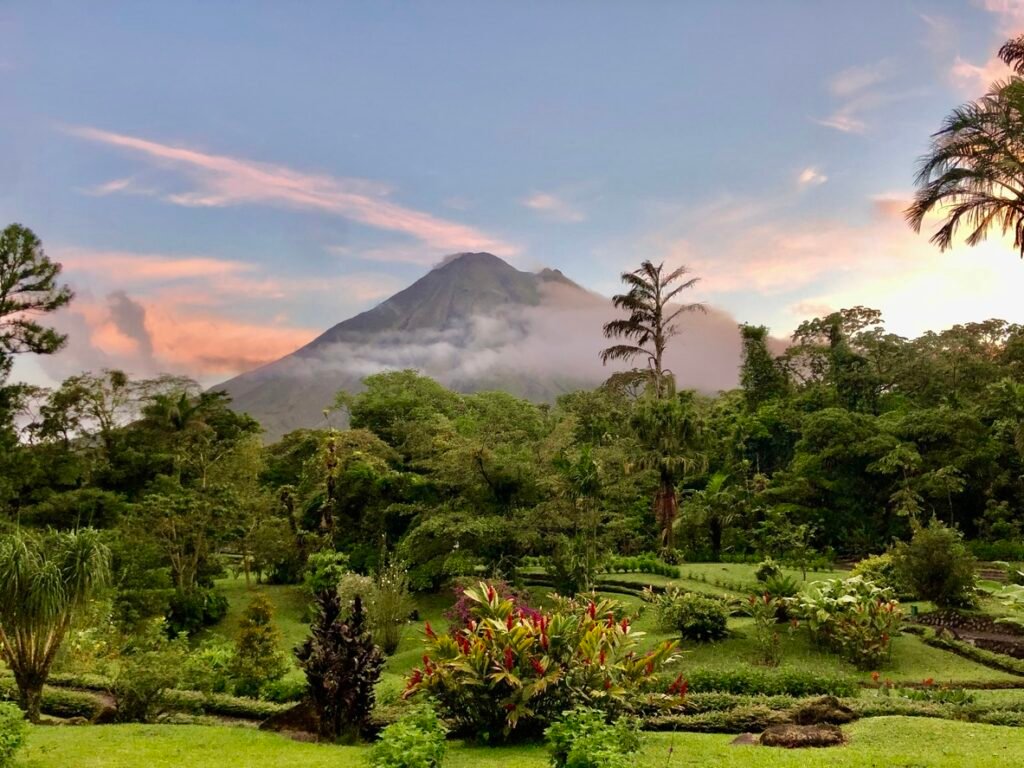 Costa Rica vs Puerto Rico: Which Is The Better Choice?
Overall, the best choice is subjective. But if you want an affordable and simpler tropical vacation, then choose Puerto Rico.
It is easily accessible to all American citizens, and you won't have to exchange your U.S. currency like you would in Costa Rica.
The best part is that many local Puerto Ricans speak English, so you won't have to deal with any language barriers.
Costa Rica is better for adventurous travelers who want more excitement on their trip. You'll find plenty of mountains, rainforests, and beaches to explore. Whilst English is a less familiar language in the country, Costa Rica is a cheaper destination than Puerto Rico too.
Costa Rica and Puerto Rico both offer something special and unique to travelers. In our mind, both are great places to visit!
Recommended For Your Trip To Costa Rica Or Puerto Rico