Wandering our World is reader supported! If you purchase anything through a link on our site, we may earn a commission at no extra cost to you.
Last updated on July 3, 2023 by Wandering our World
Flanked to the west and south by the Atlantic Ocean, Portugal is home to quaint cobblestone villages, medieval castles, long stretches of sandy beaches and scenic mountains. It's also brimming with unique culture and outstanding cuisine – all of which makes camping in Portugal a fun and exciting vacation!
We cover camping in Portugal below, showing you what each region of the country has to offer so you can decide what region you wish to camp. We also share some of our favourite campsites, and then look at wild camping in Portugal too.
But first, here's a few fun facts about Portugal!
Portugal is one of the world's best surfing spots.
The city of Lisbon is four centuries older than Rome, making it one of the oldest cities in Europe.
Portugal boasts Europe's second longest bridge, Vasco De Gama Bridge, which is 10.7 miles in length.
Camping In Portugal: Where Should You Camp?
Expect a Portuguese holiday to be packed with diverse landscapes, amazing surf spots, great food and breathtaking panoramas. With such outstanding natural beauty and a renowned coastline, there is so much to see and do here.
Below we show you what each area of Portugal has to offer, so you can make a decision about where you wish to camp in the country. Then we share some of our favourite campsites in each area, and explain wild camping in Portugal too.
Which Region Of Portugal Should You Camp In?
Northern Portugal
Although it's the most populous region of the country, Northern Portugal is home to four World Heritage Sites. It's a great tourist destination due to its outstanding natural features such as rivers, waterfalls, national parks, as well as medieval castles and ancient monuments.
This region is known for having the best surfing spots, and is perfect for outdoor lovers as it's also a mountainous area too with many national parks. That makes it great for long hikes and thrilling outdoor activities.
Central Portugal
This region has a diverse landscape and is characterised by its many river valleys. Central Portugal is also home to many national monuments, fortresses and castles. The unique architecture, rich history and awe-inspiring cultural heritage here greatly contribute to this region's charm and character.
There's a multitude of picturesque towns, dense forests, green valleys, lighthouses on towering cliffs, and quaint monasteries to visit here. Plus this region also boasts the largest and highest mountain range in mainland Portugal – Serra da Estrela, which stands at 1993 metres above sea level.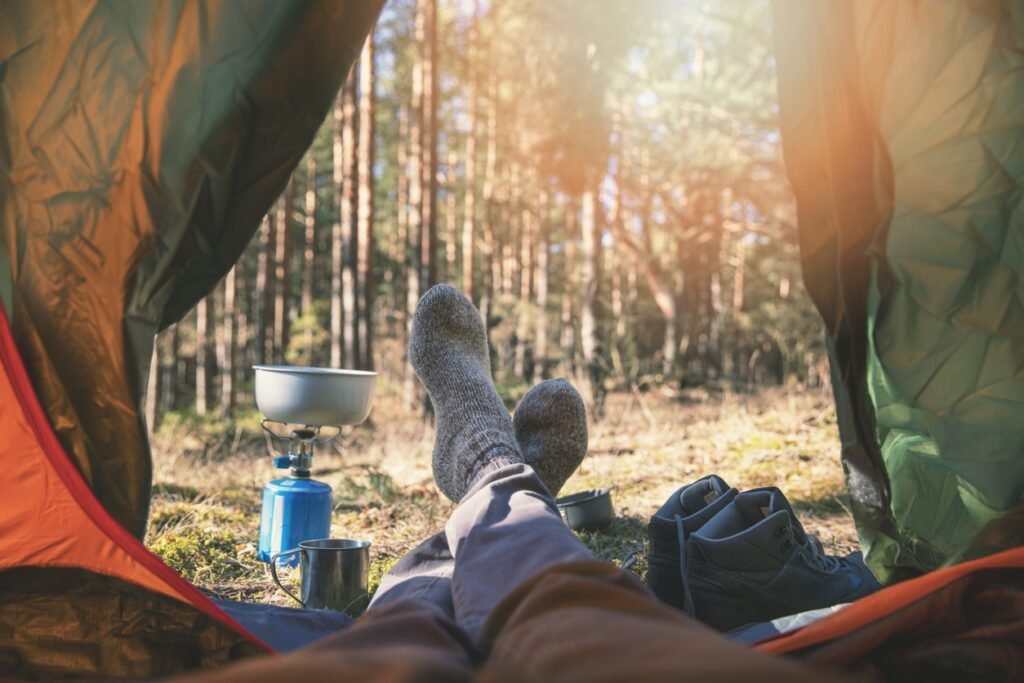 Alentejo
If you are looking for somewhere with a much slower pace of life, along with beautiful scenery and tranquil surroundings, the region of Alentejo will offer you just that. This region is close to Lisbon too, so you're not far from the country's bustling and fun capital.
Comprising primarily of gentle rolling hills and plains, you will have the opportunity to explore the rich history in areas such as Elvas and Evora, listed as a World Heritage Site by UNESCO.
This region has a Mediterranean climate, making it perfect for enjoying the glorious beaches here. Some of Portugal's prettiest and most unspoiled villages lie on the Alentejo coast.
Algarve
The southern-most region of Portugal is a popular tourist destination and is brimming with fun-packed adventures, golden beaches, an amazing climate and picturesque fishing towns.
Boasting over 200 km of stunning coastline, historic towns and amazing waterparks, the Algarve is the perfect family getaway. The region is also home to the Ria Formosa Lagoon; a nature reserve of over 170 km2 – perfect for avid birdwatchers.
With a multitude of restaurants, cafes, soaring cliffs, limestone caves and grottoes, Algarve's scenic coastline has the best beaches in the country, but that also makes it the most touristy region too. (Related: Camping in the Algarve).
Camping In Portugal: Some Of The Best Campsites In Portugal
There are many affordable campsites in Portugal. Below are a few of our favourites, separated by what area they are in. However you can find over 200 campsites across this country here.
Northern Portugal
Parque Campismo da Penha
Beautifully located in the town of Guimarães, Parque Campismo da Penha is a great base to explore the north.
This site is tranquil, has many shady pitches, as well as a nice restaurant with breathtaking views and a swimming pool on site. This campsite is in close proximity to the Sanctuary of Penha, alongside many nearby walking trails to discover.
Campsite Orbitur Angeiras
Home to many amenities, Campsite Orbitur Angeiras is just a 5 minute walk to the beach. The site has fun activities such as a tennis court, a multi-sports ground, ping-pong tables and a swimming pool.
It's ideally located close to some great attractions such as Casa Do Mar E Tanques Romanos. This ancient Roman ruin is just a 10 minute walk away from the site and well worth visiting.
Central Portugal
Camping Costa Nova
This amazing campsite is nestled between a river and the sea in a pristine natural reserve and offers endless opportunities to explore the natural beauty of this region.
You can easily access a nearby large golden beach via a wooden walkway, or visit the vibrant village of Costa Nova with its brightly painted houses, shops, bars and restaurants which is just a 20 minute walk away.
Camping Orbitur Valado
Located in Lagos, this campsite is set in a peaceful and shady pine forest, close to the traditional fishing port of Nazaré.
With great accommodation options and a nice swimming pool on site, this is a great base to explore the local attractions and viewpoints such as Miradouro do Suberco which has spectacular views of the beach, ocean and city.
Alentejo
Bubulcus & Bolotas
Located 29 km from Évora and 26 km from Estremoz, this campsite offers amazing off-grid accommodation in Vimieiro. With great facilities and a nice swimming pool, you can enjoy the tranquil and pristine Mediterranean landscape here, alongside lots of space and privacy for each pitch.
Camping Porto Covo
Located in Porto Covo, this site is just 500m from a sandy beach and in close proximity to a colourful fishing village. This site offers a great selection of accommodation, as well as amazing facilities like a bar, restaurant, mini market, swimming pool, game fields and playground on site.
Lisbon – Parque de Campismo Orbitur Guincho
This beautiful well-spaced and immaculately maintained campsite is worth a mention for its ideal location in the Sintra-Cascais Natural Park. Boasting an outdoor swimming pool and just 0.6 mi from the beach, you can also visit a nearby golf course, just a 10-minute drive away, or visit Lisbon, which is just a 30-minute drive away.
Algarve
Camping Albufeira
Located amidst a hilly landscape, close to Albufeira, this campsite has a nice swimming pool and is home to large pitches.
You can keep the family entertained by visiting the nearby caves and going on dolphin watching tours in Albufeira. We recommend grabbing the tasty Mediterranean food at Platinum – Wine & Tapas located just 2 miles from the campsite.
Camping Olhão
Ideally located 1.5km from the fishing village of Albufeira, this amazing campsite offers an array of accommodation options, as well as great on-site facilities.
You can enjoy three swimming pools, a swim-up pool bar, restaurant, tennis courts, a playground and even a spa on site!
Wild Camping In Portugal
DISCLAIMER: Below we give general advice, but we always recommend staying in an official campsite. If you choose to go wild camping/dispersed camping, then make sure you do so with someone who already knows the area where you're planning on camping for your own safety.
Officially wild camping in Portugal is not allowed, as is the case in many European countries. However campers who pitch their tent discretely and treat the land well are usually tolerated. If you're caught though, you may have to move on. Mostly this is to reduce the risk of fires starting in the hot summer months.
If you do decide to go wild camping in Portugal, we'd advise sticking to the following guidelines in order to be as considerate as possible:
You should camp in the same place for one night only, and pitch your tent discretely and in a remote place. Therefore don't camp in or near settlements, someone's farm or on cultivated land. If you think you're on private land, always seek out the landowner and ask permission.
Campers should set up their tent at dusk, and take it down at dawn. A tent that is discreet and pitches quickly is best. Therefore a lightweight walking tent like this one would be a great investment for someone planning to walk and camp in Portugal.
When camping in Portugal, do not create campfires as wildfires are a danger. Instead of building campfires, you could look into using a storm cooker for cooking – but check local laws first. Then there is much less wildfire risk and you can cook knowing that the fire is contained. We believe the best ones on the market are Trangia storm cookers.
If you are walking a main trail you should camp away from the path as a matter of courtesy.
Recommended For Your Camping In Portugal Adventure
*This article may contain affiliate links which allows Wandering our World to make a small commission on any sales made – and keep the coffee flowing! It involves no extra cost to yourself. As an Amazon Associate we earn from qualifying purchases, but only recommend products we believe in.