Wandering our World is reader supported! If you purchase anything through a link on our site, we may earn a commission at no extra cost to you.
Last updated on October 21, 2022 by Wandering our World
Sevenoaks is constantly growing, and whilst a lot of the residents work out of town, with this comes many new and exciting concepts that have made Sevenoaks quite the retail and dining hub.
Of course, the food here takes inspiration from global fares as well as going down the good old-traditional English route, with ample restaurants to choose from. Each provides its own unique and delicious signature to the town.
With so many excellent choices scattered throughout the town, it can be overwhelming, but fear not, we'll be your guide.
So whether you're visiting or a local, here are our favourite restaurants in Sevenoaks.
Our Eight Favourite Restaurants In Sevenoaks: Food Worth Waiting For!
1. Sopranos
A quaint family-run cafe run on a passion for good company with a stellar Euro-fusion menu.
Roast coffee smells linger outside the door of this decades-old cafe, and the friendly faces of smiling servers welcome you through the doors to a wonderous taste experience morning and evening. There's no better way to kickstart your day in Sevenoaks than visiting this little slice of Euro-fusion heaven.
Founded in 2013, the family behind the ingenuity of Sopranos wanted to bring people together over one undeniable passion, great food and excellent coffee. They've always envisioned bringing a quality, affordable, unforgettable experience to their guests, and in that aspect, they've succeeded.
It's nothing unusual to your traditional cafes and offers the same homely comforts that usher you to the counter. The rustic modern feel is embodied in the mixture of lush leather seats and softwood textures. It's warm and peaceful, providing the perfect environment for a quiet meal.
They serve some of the best breakfast in Sevenoaks too, with hearty portions and vegan-friendly options that go down a treat early in the morning. And their lunch menu opens up to a spectacular arrangement of Italian-style Paninis, Piadinas, and delectable stacks of Pancakes. What's more, is their recent instalment of a Turkish-inspired menu for dinner, where succulent lamb is the star of the show.
They come in clutch with a music and liquor license, making them a hit for private functions. And the staff receive nothing but praise for their excellent service and attention to detail. And like any family-orientated restaurant, you won't be surprised to see the accommodating smiles of the owners greeting their regulars and convincing new faces to stay a while.
Sopranos has undoubtedly wormed its way into many hearts and made quite an impression on the locals, making it one of the best restaurants in Sevenoaks.
Opening Hours: 8:30 pm to 11:30 pm Mon-Sat; Closed Sun
Location: 8 Dorset St, Sevenoaks
2. Giacomo's Ristorante Italiano
Celebrate delectable Italian cuisine on an open-air patio to the thrum of jazzy live music.
Sometimes it's nice to indulge in the finer side of life, and if you're in Sevenoaks, we can't recommend Giacomo's Ristorante Italiano enough. From the atmosphere to the meticulously prepared menu, you'll find yourself in the lap of luxury.
The concept was born in the Puglia region where Giacomo grew up. Throughout his journey, he has maintained a close connection to his roots and the divine inspiration from the tradition of old family recipes and fresh, flavourful ingredients.
Of course, some homely recipes have made their way onto the menu and continue to be a hit with lovers of Italian fare. Most notably, the Melazane Alla Parmigiana was handed down for generations before gracing the guests at Giacomo's plates.
Unlike widespread Italian eateries, you won't be overwhelmed by a heavily endowed menu. Instead, they've taken a pointed approach that ensures each dish is up to the highest standards. And trust us, when you taste their Osubucco, many say you'll never want anything else.
And, like all great restaurants, there is a winning wine menu full of attractive options to pair with your meals, including some divine bubbly options!
Giacomo's has perfectly set itself up as a welcoming, family-friendly venue. But don't be fooled by the white-cloth tables. While they may seem fancy, they're also a hub for celebration. They often play host to private functions and their very own celebratory evenings for holidays. Top that off with their frequent music evenings, and you'll understand why the locals love it here!
The venue is spacious, with a stunning outdoor patio that can be enjoyed throughout the warmer months.
Opening Hours: Varied see website for details.
Location: Morleys Rd, Sevenoaks Weald, Sevenoaks
3. Number Eight
Indulge in seasonal foods inspired by Europe and its rich culinary diversity in a dog-friendly and quaint restaurant.
Number 8 sits readily in the heart of town, a rather fitting location for one of the best restaurants in Sevenoaks. Owned by a spirited couple, restauranteur Stuart Gillies and Cecelia have created an easy-going hangout worth a visit.
The contemporary venue is alive with a colourful twist offered by vibrant art that adorns the walls. They've taken a simplistic approach and created a restaurant that feels spacious and airy. Occasionally, tables are set up curbside, where you and your furry friends can enjoy the warm breeze of summer with your meal.
And speaking of food, Number 8 provides a delicious seasonal menu celebrating ingredients from near and further afield. They've spent years developing strong relationships with suppliers that have done wonders for the quality they bring to the table.
It's hard to recommend a favourite dish. With a regularly changing menu, you will be spoiled for choice and will likely continuously find yourself falling in love seasonally with something new. And for our vegan friends, you can rejoice knowing there's a fully dedicated menu catering to your needs.
As we mentioned, you're spoiled for choice. You can also treat yourself to a 3-course Set Lunch from Wednesday to Friday, a delectable brunch on Saturdays, and an outstanding selection of Sunday Roasts to end the weekend.
And if the food menu wasn't enough, they also have over 100 bottles of wine to choose from. You can pick the best from local ranges to imports that elevate your dining experience.
Number 8 is a one-of-a-kind restaurant with exceptional service and a classy yet casual atmosphere, making it a hit amongst locals and tourists alike.
Opening Hours: 5 pm to 11 pm Tues; 11:30 am to 11 pm Wed-Sat; 11:30 am to 6 pm Sun; Closed Mon.
Location: 8 London Rd, Sevenoaks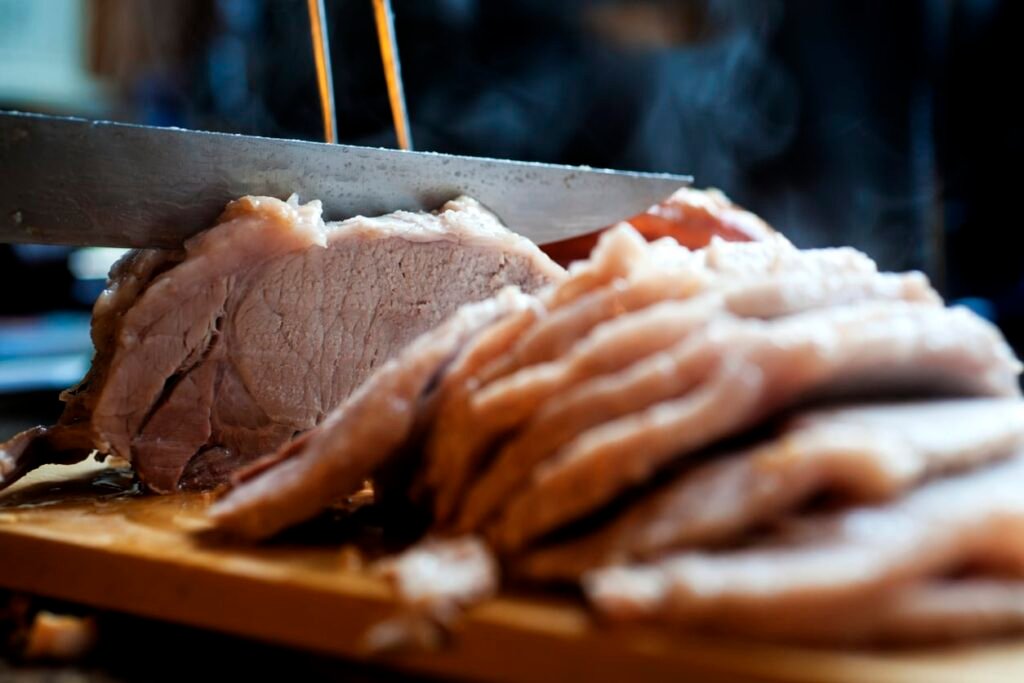 4. Bucks Head
A classic British pub with a spectacular view and beer garden serving locally sourced cuisine and ales.
If you really want to be introduced to the gut and gall of a town, it's only apparent to visit their local pubs first. The Bucks Head is one of the best pubs and restaurants in Sevenoaks and recently underwent a shift in ownership that has seen a blossoming family bring new life (literally!) into the old pub.
The location is inherently beautiful, overlooking vibrant greens and a pond with a sun-soaked garden and patio for guests to enjoy. The pub holds firm on that traditional look we've all grown to know and love, classic wooden finishes, and odd antiquities that bring about a quirky atmosphere. It's great for the whole family, including our four-legged friends, who are more than welcome to join.
They pride themselves on making meals from locally sourced produce. As a result, the menu varies seasonally depending on what's available. You can find a variety of venison and classic British pub staples like pies. On Sundays, they serve up unforgettable roasts with all the trimmings.
They're a venue for celebration and often host event nights, especially around the holidays, where guests can rest assured their special dinners are well catered for. It's got all the charm and grit we'd expect from a local watering hole.
The bar is well stocked with expert bartenders eagerly waiting to pour you a pint of Local Ales. The service is impeccable and makes the place feel like a home away from home.
So whether you're a Sevenoaks local or just passing through, there's no better place to sit and feel like part of the community than Bucks Head.
Opening Hours: 11 am to 11 pm Mon, Wed-Sat; 12 pm to 10 pm Sun; Closed Tues
Location: Park Ln, Godden Green, Sevenoaks
5. Hattusa
A delicious cultural exchange with beautiful decor and a fun, casual atmosphere perfect for social gatherings.
Hattusa is a portal to Turkey's vibrant flavours and culture in a way you wouldn't expect. The building doesn't give many hints about what it holds from the outside, but once you step across the threshold, you'll be completely blown away.
The decor is phenomenal, with carved stone slab walls and beautifully patterned feature pieces throughout the venue. It's a double-storey, with a stunning private dining area for functions and parties. Yet, despite the niche detailing and high-class feel, Hattusa is a surprisingly casual spot that's popular amongst locals and travelers for its laid-back attitude and pristine service.
Of course, this says nothing about their enticing menu and the food they've perfected. As we've mentioned, they're a perfect hangout for socializing. What better way to embrace good company than enjoying a selection of mezze together? You can choose from various hot and cold mezze options or simply order a platter if you're indecisive.
And when it comes down to the mains, you're in for a flavour-packed selection. Succulent kebabs, Chargrilled Lamb, and beautifully developed seafood dishes adorn the main pages. There's ample to choose from, and we would be lying if we said it wasn't overwhelming, but you have attentive staff members ready and waiting with the best recommendations. And they're extremely accommodating for certain dietary requirements too; just ask.
Oh! And we almost forgot to mention their extensive wine list that features imported merlots, pinots, and more from Tuscany, Turkey, and further afield.
The restaurant is always bustling as it's one of the most popular restaurants in Sevenoaks, and while it's not impossible to walk in and find a table early on in the evening, we'd recommend making a reservation if you're planning a late dinner.
Opening Hours: 12 pm to 10 pm Mon-Sat; 12 pm to 9:30 pm Sun
Location: 115 London Rd, Sevenoaks
6. The Bricklayers Arms
A lakeside pub with entertainment where the good times flow freely, and the food is homely and comforting.
Spectacular views and a sense of community embody The Bricklayers Arms in Sevenoaks. This staggering pub is a homely little spot where the best days can be enjoyed outside on the sun-soaked patio watching Chipstead Lake.
They've been around for quite some time and still hold dear the traditions and rustic look that was popular back in the day. Wooden finishes, odd curiosities, and a dark-stained pub open up to an expansive patio with sweeping views and easy access for when the weather is right.
The venue is spacious and offers ample seating for large groups, and their family-friendly attitude certainly makes it a perfect spot to enjoy some laid-back bonding time.
But of course, you're not just there to sit around, you want to indulge in some mouth-watering cuisines, and we can assure you, you won't be disappointed.
The kitchen has mastered the craft of good-old home-fashion pub grub! Delicious options of beer-battered fish and chips, daily pies, and succulent steaks. If you're ravenous, we'd highly recommend the breadboard to start, followed by your choice of tantalizing mains.
And on Sundays, they host a gut-busting roast day, which features all our favourites, chicken, beef, and even roast butternut for vegetarians. All rounded off with a bevy of delicious sides and a fluffy Yorkshire pudding.
The staff is welcoming, friendly, and extremely quick on service, which bodes well for their busier days. As a bit of a community hub and one of the most popular restaurants in Sevenoaks, they see a lot of traffic.
And, if you keep an eye on their website, you'll find a helpful way to discover all the fun-filled events they have planned, from Quiz Nights to Live Music and the specials they run for the week.
Opening Hours: 12 pm to 11 pm Mon-Sat; 12 pm to 10 pm Sun
Location: 39-41 Chevening Rd, Chipstead, Sevenoaks
7. Ephesus
A cool restaurant and cocktail bar with a sprawling outdoor patio and delicious Mediterranean cuisine.
If you're looking for something a bit vibrant and full of tenacity, Ephesus is the place for you. Situated on the High Street, this upbeat restaurant takes a modern twist to Mediterranean cuisine.
Born in 2010, they've been operating on the High Street with vigour for over a decade and show no signs of slowing down. Of course, who could blame them? With delicious food and a prime location, they were set for success from day 1.
The colourful interior opens up to a sprawling patio where guests can dine under the stars during the warmer months. Their understated design is both refined and sets a warm atmosphere with cool tones of blue contrasting with raw wood textures.
There's ample seating provided, both indoors and outdoors, and a sprawling bar setup that specializes in an array of glorious cocktails made for those cheeky nights out.
The friendly staff are at your service, providing a knowledgeable helping hand for guests unfamiliar with the food, and overall creating an easy-going experience. You can rest assured you're in good hands and get ready for the taste extravaganza of a lifetime.
Like most Mediterranean restaurants, the best way to experience the cuisine is to dive headfirst into an array of mezze. Their options seem limitless, which is why they've also created platters featuring some of their most popular choices.
But we wouldn't recommend filling up on tasty finger foods just yet; in fact, when you take a look at the stellar mains options, you'll be glad to have left some extra space. Succulent lamb, perfectly grilled seafood, and a range of other options await you.
We can certainly see the appeal and don't doubt for a second that Ephesus is one of the best restaurants in Sevenoaks.
Opening Hours: 12 pm to 11 pm Mon-Sat; 12 pm to 10 pm Sun
Location: 57-59 High St, Sevenoaks
8. Branded
An upmarket, classy steakhouse experience serving aged steaks, seafood, and other delicacies.
For something a little outside the norm, Branded Steakhouse offers a well-rounded and delectable dining experience for meat lovers everywhere.
Supplied by the award-winning Donald Russell, each cut of beef is hand-selected and prepared on their grill to perfection. As a result, you can enjoy a tender sirloin, flavour-packed Ribeye, or a Côte De Boeuf that's absolutely unforgettable if you're looking to splurge.
But that's not all their menu offers. While steak is the star of the show, you can also find a versatile range of seafood and some saucy pasta. So the options are certainly not limited.
Suppose you feel spoiled for choice (which you are). In that case, they offer a convenient set menu for lunch and early dinners where you can indulge in 2 or 3-course meals from a small selection of their house specialties.
And as per tradition, Sundays are dedicated to an excellent old-fashioned Roast. Which is also a 2 or 3-course set menu where you can choose your preferred meat and load up on all the trimmings.
You'll be pleased to find their libations menu is also packed with classy cocktails, wonderous wines, and local ales to quench your thirst.
The venue is classy and stated, with decor to match their vibe and create a cool and relaxing environment for their guests. The experience takes care of itself, with welcoming staff eager to serve, ensuring your most significant concern for the evening is whether you should squeeze in dessert.
Branded has a social atmosphere and is always alive with conversation. The food is excellent, the drinks are better, and the company is certainly worth the time.
So don't be a stranger, and make sure to add Branded to your list of restaurants in Sevenoaks to try out; you won't be disappointed.
Opening Hours: 11:30 am to 11 pm Mon-Sat; 11:30 to 9 pm Sun
Location: 63-65 High St, Sevenoaks
Our Favourite Restaurants In Sevenoaks: Final Thoughts
Sevenoaks has plenty to provide, from fanciful feasts to laid-back pubs. There are so many great eateries found throughout this quaint town.
If you're passing through or planning on staying a while, we implore you to give our favourite restaurants in Sevenoaks a try. Who knows, you might fall in love with a completely new kind of cuisine?