Wandering our World is reader supported! If you purchase anything through a link on our site, we may earn a commission at no extra cost to you.
Last updated on October 13, 2022 by Wandering our World
About 60 miles from London is the quaint town of Herne Bay. It's a bit quieter and low-key than its neighbouring seaside towns, which makes it the perfect spot to go picnicking and building sandcastles with the family.
All that excitement inevitably means stomachs growling with hunger, and that's where we hop into the picture!
We've rounded up some of our favourite restaurants in Herne Bay – places you can go to after a long day at the beach to eat to your heart's content. Take a break from the usual fish and chips and experience the variety of cuisines within lovely settings at these local eateries. Bon appetit!
Our Top Eight Picks For The Best Restaurants In Herne Bay
1. Charlie's Bistro
Upscale food served in a small, relaxed dining room and tables in a courtyard with a view of the sea
What's a trip to Herne Bay without dining at a seafront eatery? Well, if what you're looking for are panoramic views of the bay accompanied by classy food, there's no better place than Charlie's Bistro for that.
Chef Sean Barber's culinary expertise and his passion for creating wonderful dishes led him to open Charlie's Bistro back in 2014, and since then it has been a local favourite. The layout of this place is simple with a few tables surrounded by some low-key decor, and if you sit by the window, you can muse over the busy pier and the glimmering sea beyond it.
Better yet, try to snag a table in their sunny courtyard so you can have an uninterrupted view of all that's happening around!
Both the day and evening menus offer tapas and bigger plates to satisfy all sorts of appetites. Lunch revolves around handhelds like the French burger with brie and onion chutney or cod and chips fried in a local ale batter for those who prefer comfy options.
If you're going for tapas, don't forget to get the King Prawns Pil Pil – perfectly cooked prawns swimming in a Spanish sauce. Evening meals are in a candlelit ambience, with deceptively simple main courses that are a delightful roller coaster ride for the taste buds. Try the apricot and thyme pork belly that comes with a plate-licking good red wine gravy, or the seafood linguine in a chilli ragu. They also do tapas for dinner, so you can't go wrong either way!
Sundays come with carveries, with different meats on offer each week, alongside some of the best Yorkshire pudding you can get your hands on and a jug of Sangria.
So drop by from Wednesday-Sunday, 11 am onwards (10 am on Sundays) for lovely lunches and equally delightful evening meals on Fridays and Saturdays at one of the best restaurants in Herne Bay. Bookings are recommended for weekends!
Address: 106 Station Rd, Herne Bay CT6 5NB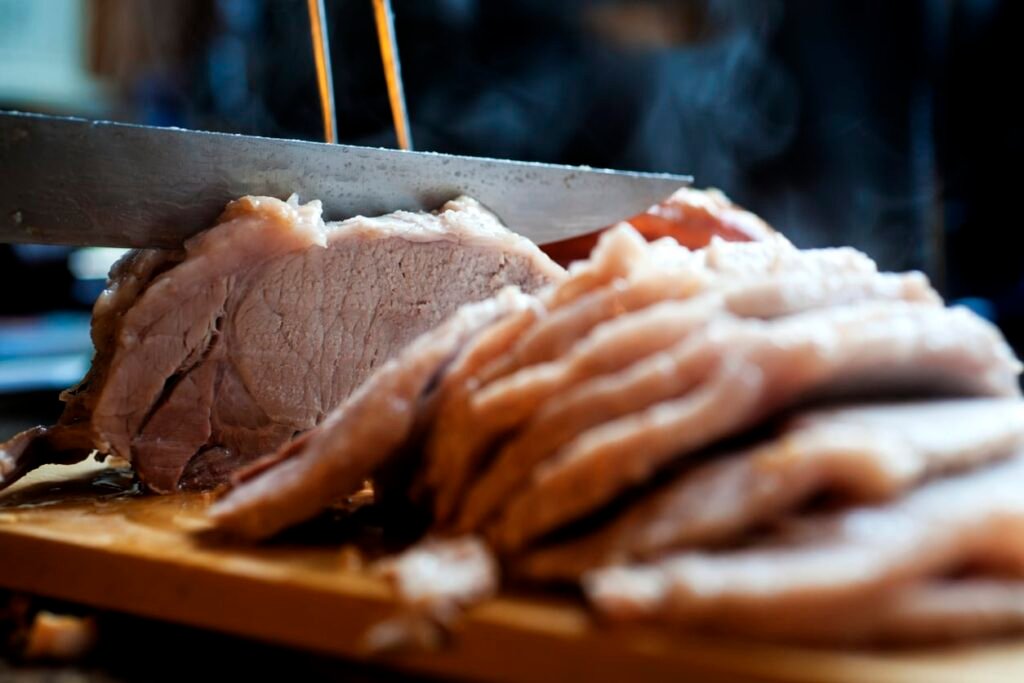 2. Happy Fryer
Low-key cafe specialising in fish and chips and traditional breakfasts served in a friendly, casual atmosphere 
Okay, we know we said in the beginning that we won't talk much about fish and chips, but come on! Who can resist that kind of comfort food, especially with the scent of the sea in the air?
If you're like us, then you'll be glad to come across Happy Fryer – one of the best and most affordable fish and chips restaurants in Herne Bay. Located just a couple of streets from the beach, this little cafe serves hearty portions of all your British favourites, from traditional breakfast platters to delicious lunch and evening plates.
The atmosphere inside is always alive with conversation too, and the friendly staff are seen busily manoeuvring between the many tables at this humble joint.
Their menu is pretty straightforward. Choose from your favourite type of fish – say cod, plaice, or even a fish cake – and pick out from a variety of fries. Throw in a side of their mushy peas and your favourite sauce, and gobble down the deliciousness in front of you.
Juicy burgers, scrumptious paninis, and flaky pies also grace the menu, and you're allowed to bring your own wine to accompany your meals. Sweet!
And in case you're headed off to the beach in the morning, consider dropping by for a hearty breakfast of eggs, sausages, and beans, or a veggie wrap.
Happy Fryer is open every day from 9.15 am onwards for an affordable breakfast, lunch, or early dinner, and you can also get their stuff delivered.
Address: 79 High St, Herne Bay CT6 5LQ
3. Oyster and Chop House
BBQ, seafood and fantastic cocktails served in a relaxed atmosphere   
Just two streets away from the beach is Oyster and Chop House – a family-run business with head chef Jeff dedicated to serving the best BBQ and the freshest of lobsters.
ThIS place is perfect for just about any occasion – a filling meal after a day at the beach, a quick bite while you're exploring the town, or when celebrating a special occasion with your sweetheart. Inside this small, brick-walled restaurant is a bar surrounded by a handful of tables in a chill atmosphere, so you can kick back and relax with some stellar drinks that they can whip up for you.
As for the menu, it's not too extensive but has something for everyone. Their BBQ comes from an in-house smoker, rubbed with the right spices, and always melting in the mouth tender (the slow-cooked baby back ribs are particularly mouth-watering!)
Seafood mainly revolves around lobsters, served in its shell after being split in half with a dash of garlic butter, but you can certainly get more creative options like the Lobster Bake which is swimming in a spicy sauce. And of course, they've got some top-quality oysters!
If you're not in the mood to pick at your food with your hands, try their burgers made with house-made patties, or one of their aged steaks grilled to perfection. They've also got a vegetarian-friendly sandwich and vegan sides, along with a separate menu for your little ones.
They're open on Mondays, Thursdays, and Fridays from 5 pm onwards for dinner, and noon onwards on the weekends (closed on Tuesday and Wednesday). Happy hours are every day between 5-6 pm, so give them a try and see for yourself why this is a Herne Bay favourite!
Address: 8 High St, Herne Bay CT6 5LH
4. A La Turka
Seafront restaurant serving Turkish cuisine in an elegant ambience with outdoor seating and private outdoor pods available upon booking
Savour the delightful flavours of Turkish cuisine in the serene ambience of Ala Turka. Facing the seafront on Central Parade, this upmarket eatery is elegantly decorated with mosaic lamps and chandeliers and other Turkish knick-knacks on accent walls.
At the storefront, you can take in the local scenery and the view of the sea sitting at the outdoor tables that are fenced in by potted plants. Better yet, book yourself one of their whimsical private pods for an alfresco dining experience unlike anywhere in Kent! Belly dancers often put on a show here, so be prepared for a truly luxurious evening meal.
The menu features many Turkish delicacies, and one bite into them will make you understand why Ala Turka is all the rage and a must-visit restaurant in Herne Bay.
Since Turkish cuisine is all about sharing, it's only fitting that you start with their mezze platters that have an assortment of falafel, hummus, sigara boregi (Turkish cheese rolls), and more. Moving on to mains, we recommend their Lamb Sarma Beyti – chargrilled lamb in lavash bread, served with a yoghurt sauce and rice.
They've also got rich seafood dishes, and a whole section full of vegetarian courses such as the Vegetarian Dolma which has aubergines and peppers stuffed with rice and veggies in a tomato sauce. Simply divine! No matter what you get, expect hearty portions and vibrant plates of steaming hot food!
They also do a delightful all-day traditional breakfast (till 5 pm) which includes Sucuk sausages, olives, feta cheese, tomatoes, and other items.
Open every day from 11.30 am onwards, A La Turka with their Turkish chefs are always ready to impress you with their authentically Turkish food and impeccable service! This is easily one of the best restaurants in Herne Bay!
Address: 61 Central Parade, Herne Bay CT6 5JG
5. The Wallflower Cafe
Small and vibrant vegan cafe offering creative breakfast and lunch picks, along with rich smoothies
It's hard to find eateries that are 100% plant-based, so stumbling across The Wallflower Cafe is always a pleasant surprise for vegans touring this quaint town.
Nestled at the edge of the High Street, it's easy to walk past this unassuming little cafe. And small as it may be, it certainly packs a big personality! Cosy up inside the brightly coloured, hippie interior, where you'll find a handful of tables and a comfy couch in a relaxed, friendly atmosphere that makes you feel at home.
Since everything on their menu is vegan, you're at liberty to choose from dozens of tempting picks. Breakfast (9 am to 11 am) includes stuff like a sizable sourdough toast with an avocado smash, and banana pancakes topped with the freshest of berries.
Lunch comes with even more flavorful picks. If you're all about comfort foods, chow down their mushroom and halloumi burger that comes with hand-cut fries and housemade sauces, or the 'Tofish and Chips' that can even impress omnivores in your group!
Everything they serve is made with organic and fresh ingredients and always comes in enormous portions, keeping you full well after lunch. Their menu keeps evolving, and new additions are made every other day to keep things exciting and creative.
Gluten-friendly picks, healthy smoothies and rich coffees sourced from Lost Sheep also grace their menu, so do drop by between Monday-Saturday, 9 am to 4 pm.
Oh and, they have regular pop-ups at the Huntsman and Horn pub, offering vegan versions of various cuisines like Spanish tapas and Japanese specialities, so stay on the lookout by checking their socials!
Address: Unit 7, 116 High St, Herne Bay CT6 5JY
6. Dre's Caribbean Kitchen
A small hut on Herne Bay Pier serving Caribbean cuisine mainly involving Jamaican specialities, often alongside music festivals 
It's the small, unassuming places that always surprise us the most, and that's the case with Dre's Caribbean Kitchen – a local, relatively undiscovered gem.
Located on Herne Bay Pier, this little family-run hut serves insanely good, affordable Caribbean food that never fails to delight visitors on the pier. Tables on the pier provide seating for those who'd like to devour bold flavours while taking in scenic views of the bay, or you could just get a takeaway.
Even better is the fact that music events and festivals are frequent on the pier, so you can enjoy their food along with live music and other festivities every other day.
A short but exciting menu features on boards outside the hut. Try the flaky and gorgeously golden Jamaican patties filled with your choice of meat or veggies and a sensational blend of spices. Other popular items that get people swooning with delight are their jerk chicken that's slow-cooked to perfection, and the spicy goat curry which is always unbelievably tender and juicy.
Everything is served over rice, Jamaican-style peas, and a vegan coleslaw – a hearty combo not to be missed. These folks really know their way about good food!
Dre's is usually in full swing during the summer months, but weather conditions during the colder days mean they only offer delivery.
They're typically only open on Fridays and weekends from 12 pm onwards but are also often open throughout the week during summer holidays. So call them or check their socials if you want to get your hands on some of the best Caribbean food on the coast! It may be small, but this is already one of the best restaurants in Herne Bay.
Address: Hut 29, Herne Bay Pier, Herne Bay CT6 5NB
7. A Casa Mia
Authentic Neapolitan pizza and pasta served in a cosy, brick-walled ambience
The brainchild of Chef Gennaro Esposito and his wife Donna, A Casa Mia was established back in 2013, and since then, its popularity has spread like wildfire. It's been recommended by renowned magazines, and once you dine here, you'll understand why that's the case.
Approved by the Associazione Verace Pizza Napoletana, this place serves some of the best Neapolitan pizzas anywhere in Kent, along with other Italian favourites.
Just like the food, the ambience is authentically Italian here. The restaurant bills itself as 'a corner of Naples in Herne Bay,' and we couldn't agree more! Exposed brick walls, dark wood furniture, and a cosy atmosphere surround the tables on both floors, reminiscent of trattorias in Naples. The staff welcome you with smiles and make you feel right at home at this lovely restaurant in Herne Bay.
Their menu revolves mainly around pasta and Neapolitan pizzas, with vegetarian and dairy-free options available as well.
Start with their Antipasto Misto – a selection of cured meats, olives, fontina cheese, and sundried tomatoes, or their homemade focaccia with chilli oil. Move on to either one of their pizzas, such as the Diavola with Calabrian spicy salami, or one of their hearty pasta plates like the Agnolotti di mare – an artsy, squid ink ravioli cooked with mussels and stuffed with seafood.
Pizzas always have a soft and chewy crust here, just as authentic Neapolitan pizza should have, and the pasta dishes always come in hearty portions. And with a fantastic selection of wines on offer, what more could one want from an evening meal?
Closed on Tuesdays but open for the rest of the week, they start their dinner service from 5 pm onwards every day and noon onwards on weekends for lunch and dinner.
Address: 160 High St, Herne Bay CT6 5AJ
8. Coconut Tree Noodle Bar
Asian fusion dishes served in a stylish and roomy dining room with a relaxed atmosphere 
Located on the busy William Street that's dotted with many shops, it's easy to drive past the unassuming Coconut Tree Noodle Bar. But once you discover this local gem, you'll be glad you walked in and gave them a try!
Serving insanely good noodles and rice dishes, this Asian restaurant in Herne Bay is one of the best places you can go for a filling, tasty meal and the most pleasant service. Tables are lined up against walls painted with artwork inside this dimly lit restaurant which is otherwise pretty sunny during the day.
The relaxed atmosphere makes it family-friendly and a chill place to devour your favourite noodles as the polite staff make sure you're enjoying the meal.
Thai, Malaysian, Japanese – you name the dish, and they probably have it on the menu. But no matter what you get, you can expect your food to be piping hot and freshly made, so there might be a bit of a wait.
Start with their side dishes, say the chicken gyoza or the garlic butter prawns, and then turn your attention to the sprawling list of mains. Mee Goreng, pad Thai, duck udon, teriyaki salmon, and such enticing options are offered for all the noodle enthusiasts out there. Meanwhile, curries and stir fries are served with rice for those who don't wish to slurp any noodles.
There are a whole lot of vegetarian picks, along with many gluten-free ones on the menu too. And it's quite possible that the lovely hosts will offer you free dessert to end the service with. Sweet!
They're open from Tuesday to Saturday, 12-2 pm for lunch and 5.30-9.30 pm for dinner.
Address: 18 William St, Herne Bay CT6 5EJ
The Best Restaurants In Herne Bay: Our Final Thoughts
Frankly, there are an overwhelming number of restaurants in Herne Bay, especially if you're new here and don't know much about the local food scene. So just give our favourite eateries a try, and thank us later!