Wandering our World is reader supported! If you purchase anything through a link on our site, we may earn a commission at no extra cost to you.
Last updated on October 15, 2022 by Wandering our World
Knutsford is a prime destination for those who want to indulge, and while it may be historic, there's nothing old-fashioned about this town. Instead, Knutsford is the perfect place to settle into countryside living but in style.
This town, and Cheshire in general, is renowned for its farmers' markets, which is part of the reason Knutsford has such a vibrant foodie culture. Those fresh from the market ingredients make for some of the most delectable and quality meals around.
So once you're ravenous from a day of adventures, then check out our list of the best restaurants in Knutsford to satisfy that hunger. Delicious and delectable, from platters to pastries, we'll show you where to find it all!
The Eight Best Restaurants In Knutsford For Food & Views!
1. The Courtyard Coffee House
A dreamy little cafe, found off the beaten path and housing Knutsford's famous Penny Farthing Museum.
You can quickly feel like Alice tumbling down the rabbit hole when visiting The Courtyard Coffee House. With King Street bustling a mere stone's throw away, one would never expect to find such a delightful little venue tucked between the buildings.
This hideaway coffee spot leads to a magical courtyard and is loved for its indoor and outdoor dining spaces. It's rustic and feels as though you're visiting a garden cottage in the countryside.
A conservatory juts from one side, creating a sheltered but bright dining room. But this cafe also doubles as the UK's first Penny Farthing museum, so you'll be fascinated by the historic bicycles that decorate every nook and cranny.
Food wise, the Courtyard are best known for their incredibly delicious all-day breakfasts and feature menu items made from the freshest ingredients this market town has to offer. Delicate cakes are drummed up in the early hours, still warm from the oven, and served to guests by the slice. Their generously dripping Eggs Florentine makes for the perfect start to your morning too.
Lunchtime sees a selection of hearty pies, sandwiches, and salads take the scene, with delectable homemade jams and chutneys to boost flavour. If you're gluten intolerant, their menu hosts a fair amount of gluten-free options; simply ask your server.
The Courtyard is one of Knutsford's best-kept secrets, and if you aren't paying attention, you might just stumble right pass it. But once you've found it, you'll know precisely why we've included them in the best restaurants in Knutsford.
Opening Hours: 9:30 am to 4:00 pm daily
Location: 92 King St, Knutsford, WA16 6ED
2. King Street Kitchen
A chic and stylish restaurant serving up healthy, global cuisines.
It's no secret that Wandering Our World is a fan of international exploration. So when we come across a restaurant that unapologetically includes cuisine from around the globe, we instantly fall in love.
King Street Kitchen has perfected the art of passportless travel, where it's all about the food, and the rest is just semantics. It's unique, quirky, and definitely one of the best restaurants in Knutsford.
The owners grasped much of their inspiration from the Californian coastline, which perhaps explains the beach wave blue that makes the restaurant stand out. Inside is a recipe of art-deco and industrialism, with softwood tables, tanned leather booths, and rattan pendant lights.
As for the menu, King Street Kitchen specializes in healthy food! That's right, plant power is taking the reigns on this one. They lead a charge in town on making delicious, carb-conscious dishes with plenty of vegan and gluten-free options to pick from too.
So tuck into a smashed avocado breakfast or a delightfully tender Lamb Rump for dinner. This is comfort food taken to new limits, with their KSK burger (meat and meat-free options) being one of many popular choices amongst diners all year round. And in true British fashion, Sundays are dedicated to a fresh roast, with all the delicious mouth-watering trimmings!
The fun isn't confined to the set menus either, as specials fly onto the radar too and are offered for a limited time. You can discover more about those through their social media or on the convenient boards located around the restaurant.
Opening Hours: 8:30 am to 9 pm Mon – Thurs; 8:30 am to 10 pm Fri & Sat; 9 am to 6 pm Sun
Location: 84 King St, Cheshire, Knutsford, WA16 6ED
3. Evuna
Spanish cuisine served in a romantic and cosy restaurant.
It looks like Spain is here to conquer your palates and heart, and we'd be mad not to let it happen. Maybe we're just hopeless romantics, stirred up by the soft-wood finishes and the intimacy of vino and tapas that you get here. That aside, Evuna is a tribute to a golden era and has left no stone unturned in indulging guests in a vibrant dining experience.
The plates of food are as colourful as Spanish culture and entrap your senses with a fusion of fresh ingredients and bold flavour. This place are experts at ensuring guests are wined and dined with only the best in Spanish cuisine.
Personally, we're a fan of paella in all its delicious forms, and it seems like the majority agree. Their Seafood Paella is one of their most popular dishes. And luckily it features on every menu aside from the regular Group and Lunch menus.
They also serve tapas-style delicacies in abundance and are forgiving if you're piggish. However, the food is too darn good to waste on just trying one dish, so we recommend you come on an empty stomach.
On top of that, the bar walls are lined with bottles of imported wines and a large selection of earthy reds and whites that can pair perfectly with the diverse flavours of your meals. And the rustic and dated appeal of the interior is a throwback to the days of global exploration and star-crossed lovers.
Without a doubt, Evuna deserves a top spot on our list of the best restaurants in Knutsford.
Opening Hours: Closed Mon & Tues; 5 pm to 11 pm Wed; 12 pm to 11 pm Thurs – Sat; 12 pm to 10 pm Sun
Location: 46 King St, Knutsford, WA16 6DT
4. The Botanist Bar and Restaurant
A nouveau gastropub specializing in craft cocktails and elevated pub grub.
The Botanist Bar and Restaurant are here to satisfy all your aesthetic dreams. Over the years, they've grown and expanded, with branches found throughout the UK and each venue is a stunning representation of space and breath-taking design.
Knutsford is lucky to be home to one of these venues, where guests can feel enchanted, surrounded by flourishing plants and dappled in sunlight from open-roof concepts.
They've elevated the dining experience to new heights and have become so highly demanded that reservations are a must! Personally, it isn't just a restaurant. The entire atmosphere is a vibe, with events being commonplace and often advertised on their social media.
The friendly and expert staff are there to create an ambience. They are part of a performance that makes a trip to the Botanist feel entirely out of this world. The masterful mixologists put on a show preparing colourful cocktails behind the bar. The attentive waitrons will sweep you off your feet, so rest assured that you're in good hands here.
As for the food, wow. There's nothing understated about it, and you can enjoy a plethora of variety with global influence. But the most popular menu item is the hanging kebab, which is available in chicken, lamb, and vegetarian variations and is served with a complimenting sauce and crispy golden chips.
But for those who like a little bit of everything, we recommend ordering one of their boards. With that you'll get multiple dishes are all served in one pretty display!
On a Sunday, you can find some delicious roasts being served with all the extras. Fluffy roast potatoes nestled amongst prime cuts of beef, chicken, or pork, depending on your preference. And don't forget to top it all off with a decadent dessert!
As we've mentioned, The Botanist creates a fantastic experience. They go above and beyond expectations to transport you to a new realm.
Opening Hours: Closed Sundays; 5:30 pm to 10 pm Monday – Saturday
Location: 13 Tatton St, Knutsford, WA16 6DW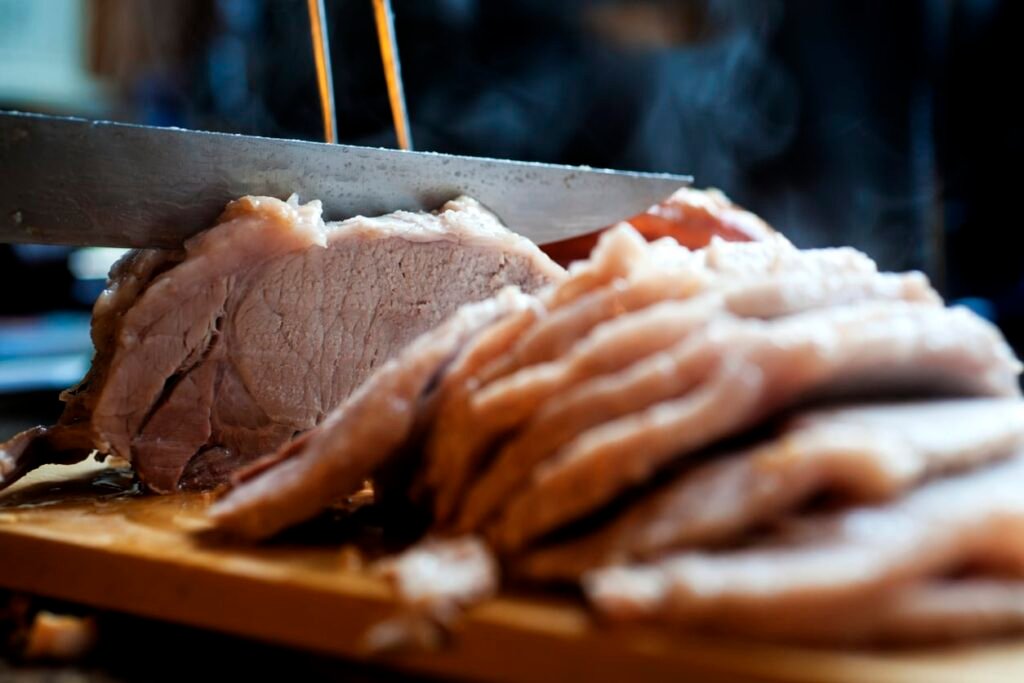 5. Margao
Knutsford's very own authentic Indian curry house!
We're a sucker for exotic foods. And you won't find a better place in Knutsford to indulge your senses in authentic Indian cuisine than Margao. It goes beyond just curries and spice, providing a unique experience that fully encapsulates South Asian culture on your doorstep.
The interior is energetic and unapologetic in its use of vibrant colours to liven up the space. You'll find little in romantic dining here, with more of their space dedicated to hosting larger groups. After all, food like this is a celebration and is made to be shared amongst family and friends!
The dining room is alive with aromatic scents wafting from the kitchen, and we can promise you that you'll be drooling from the doorway to your seat. The menu is a gateway to Indian cuisine, and their meals far exceed the norm, with options from street food to curry to traditional desserts.
There is an art to their cooking, with each dish spiced to utmost perfection. As they try to maintain authenticity, you'll be a bit hard-pressed to ask for a milder version of their spicier dishes. And we need to reiterate that there is a big difference between spicey and hot food. So be sure to communicate with your friendly servers for the best recommendations.
We highly recommend the creamy butter chicken, and you can never go wrong with a filling biryani either. But if you truly want to indulge in something incredible, you have got to try the Thali Apna-style platters. So you can taste the best of what they offer, all conveniently on one plate.
Everything about Margao just scratches our wanderlust itch.
Opening Hours: Closed Mon; 5 pm to 10 pm Tues – Sat; 4 pm to 9 pm Sun
Location: 89 King St, Knutsford, WA16 6EQ
6. The Dog Inn
Stunning countryside inn and pub, serving contemporary British classics, with lovely outdoor seating.
The Dog Inn is a perfect, family-friendly spot to enjoy warm summer days. It's a shining light of the English countryside that's unapologetically casual, with sweeping gardens and fantastic outdoor dining.
The building was first opened in 1806, and you can still find some of the rustic, old-age charm from that time oozing from the fireplaces and brickwork. The venue doubles as an inn, so bare this in mind if you go at the taps a little too hard. Especially after swaying the day away at one of their events (announced on their website).
While The Dog Inn specializes in British classics, they're not afraid of getting creative! Seasonal menus ensure the utmost quality is served based on what's available from their local sources.
Of course, the menu options pay beautiful homage to British and pub classics. For lunch, we recommend the beef ciabatta. It's a lighter option but entirely mouth-watering. Dinner options can include generously portioned Fish and Chips, a classic we can't live without, or a tender Ribeye, cooked to your liking. Of course, any seasonal menu is ever-changing, so keep an eye on their specials for a real treat!
In addition, they're open for breakfast, where a Full Dog English Breakfast goes down wonderfully with a cuppa.
And traditionally, Sundays are dedicated to fall-off-the-bone roasts. However, where most restaurants serve a single meat choice, the Dog Inn has a menu explicitly catering to all kinds. Moreover, it alternates the sides to compliment the type of roast!
If that's not reason enough to list them as one of the best restaurants in Knutsford, we don't know what is. And as an added bonus, the Dog Inn is, you guessed it, dog friendly!
Opening Hours: Varied, check website for details.
Location: Well Bank Ln, Knutsford, WA16 8UP
7. Project 53
A niche upmarket bar, serving quaint but refined food and craft-selection brews and distills.
When it comes to quenching that inescapable thirst, we think you should look no further than Project 53. This beautiful industrial-style bar is a stunning collaboration of spaces. It makes for an ideal venue to enjoy a relaxed dinner or a few after-work drinks.
The interior is a perfect mixture of warmth and cool tones, with the complex colours of steel being soothed by delicate raw wood finishes. With ample seating throughout, you'll be able to take your pick and enjoy a seamless view of Minshull Street from the window. While the Knutsford branch is not the first of its kind, it's undoubtedly one of the most picturesque.
The menu here is a playful take on luxury pub grub and gastropub-style bites. Their specials are an ever-changing array of global cuisines, from burgers to Italian-style sandwiches.
But the dish that keeps the crowds flowing are the artisanal thin-crust pizzas in all glorious variations. The cheese is melted perfectly to pool around complimenting toppings. Each pizza is ingeniously created to take inspiration from Knutsford itself. They're perfect for any hungry individual, or for duos to share!
And speaking of sharing, we can't forget the arrangement of their Deli Boards. They allow for a taste of everything and perfect for sharing.
The menu also boasts a list of tempting cocktails made by expert mixologists and craft beers that pair with every meal. Occasionally you'll find a tasting day, where they pay homage to fantastic breweries and distilleries, so keep an eye out on their social media for dates.
Maybe we're a sucker for refined simplicity. Still, one thing's for sure, Project 53 is one of the best restaurants in Knutsford. And with a happy hour from 4-6pm for food and drinks, there's no excuse not to try them out!
Opening Hours: Closed Mon; 4 pm to 11 pm Tues; 12 pm to 11 pm Wed & Thurs; 12 pm to 12 am Fri & Sat; 12 pm to 10 pm Sun
Location: 15 Minshull St, Knutsford, WA16 6HG
8. Rose and Crown
A historic pub and restaurant with a contemporary approach to classic British cuisine.
Located in the heart of Knutsford stands a 350-year-old ode to the town's heritage. The Rose and Crown was born as a coaching inn and has grown to become one of Knutsford's most beloved downtown eateries over the years.
The building has a classic charm, which the owners have been careful to maintain, with small colourful changes adding more vibrance to the atmosphere.
Portraits line the walls, brought to life by sunlight shining through stained-glass murals. They also share a stylish outdoor terrace, the biggest in town, overlooking the surrounding buildings' rooftops.
Their fully-stocked bar is surrounded by high chairs, and the options for seating seem endless. They cater to large parties well, but their popularity is well-known, and reservations are usually essential to avoid disappointment.
The menu is a bevvy of British classics and a little flair for contemporary global cuisine. But one thing is for sure, you won't regret ordering pub grub from here. Their small plates are inspired by worldly flavours and can transport your senses with aromatic and quality ingredients.
You'll find the usual suspects, from crispy fried Fish and Chips to steamy, crisp pies with all our favourite fillings.
And if you follow them on social media you'll also catch a glimpse of their specials, which we cannot recommend enough!
Whilst on Sundays they serve up some of the best homemade roasts in Knutsford, often accompanied by live acoustic sessions from talented local artists.
The Rose and Crown is a dive into Knutsford culture unlike any other and easily deserves a spot amongst the best restaurants in Knutsford.
Opening Hours: 12 pm to 11 pm Mon-Sat; 12 pm to 10 pm Sun
Location: 62 King St, Knutsford, WA16 6DT
The Best Restaurants In Knutsford: Our Final Thoughts
Knutsford is anything but a dull countryside village. On the contrary, they've created a thriving cultural hub in Cheshire. Of course, we can't expect anything less than excellent hospitality in such a friendly town, which is why their restaurants go the extra mile to create unbelievable experiences.
While our list might be limited, the options certainly are not. You'll find plenty of tasty extravaganzas along the streets of Knutsford. But of course, a helping hand never hurts anyone, so once you've cooked up a sufficient appetite, we hope we can help you find one of the best restaurants in Knutsford to end your daily ventures with a bang!