Wandering our World is reader supported! If you purchase anything through a link on our site, we may earn a commission at no extra cost to you.
Last updated on December 1, 2022 by Wandering our World
Famed for being the Mushroom Capital of the US, you'll be instantly drawn in by the attractive countryside and sprawling natural scenery encapsulating Philadelphia's Kennett Square. But don't be fooled by the old brickwork and cozy cottage life; Kennett Square is a hub of activity, and its restaurants certainly make the top tier.
With farm-fresh ingredients at their disposal, the restaurants in Kennett Square have risen to new heights in food and service. A simple walk down State Street will have your mouth watering at the delicious smells wafting from the restaurants lining the sidewalk.
And if you're new to this town, that street is actually a hub of al fresco dining and live music in summer as on every third Thursday of the month many eateries take part in a tradition of moving outdoors as the street is closed off.
It's tough to decide on just one restaurant to visit though, so we've helped compile a list of the best restaurants in Kennett Square you can visit.
Bon appetit!
The Best Restaurants In Kennett Square: Food Worth WaitIng For
1. The Creamery of Kennett Square
A stunning, re-imagined restaurant and beer garden, serving food and brews with special surprises every week.
Over the previous century, this old piece of Kennett Square history has been through many changes. Finally, giving up its industrial past at the hands of new owners in 2011. Thus The Creamery was born, and a unique feature of Kennett Square's cultural scene opened its doors to art and beer lovers across the community.
This pop-up beer garden is a plethora of surprises and one of the most energetic venues in town. Live music brings life to Friday and Saturday evenings, and despite having their own kitchen, they eagerly open their doors to rotating food trucks to offer something fresh!
Their menu is seasonal, so it's hard to pick a favorite as they change throughout the year, but the rumor on the street is that one of the best dishes you'll find is their grilled Lamb Slider. Of course, we expect nothing less from a venue that serves some of the best burgers in town.
They're a hub of activity all year round. And as The Creamery told Wandering our World, they "proudly promote local and regional bands who perform live every week". A convenient line-up can be found on their website, and what's better is enjoying that music is free of charge! Anybody is welcome to join the festivities. And speaking of, they also host a lively Holiday Village every December.
The Creamery's motto is "re-claim, re-purpose, re-imagine," This ideology has brought about a massive change for what was once just another industrial eyesore. The owners have created something genuine that invites individuality and encourages each person to have their own one-of-a-kind experience.
Opening Hours: 4 pm to 10 pm Thurs; 4 pm to 12 am Fri; 12 am to 12 pm Sat; 12 pm to 7 pm Sun
Location: 401 Birch St, Kennett Square, PA
2. Sovana Bistro
A refined European-inspired eatery, serving adventurous bistro-style cuisine.
We've all dreamed about a trip throughout Europe. But Sovana Bistro has brought Europe to you! Aptly named after the Sovana town of Italy, it delivers the same simplicity and novelty of the Maremma region, and we can certainly see why.
Mouth-watering dishes take inspiration from the west coast of Europe and fuse it with the delicious, farm-fresh ingredients found right on their doorstep. Of course, this means that menus take a seasonal twist, but you'll be guaranteed undeniable quality all year-round.
You can experience flavor combinations from France, Italy, and the Mediterranean. Decadent pizza and pasta sit alongside cheesy charcuterie boards, and their most acclaimed dish is their homemade Pappardelle Pasta with Wild Boar Bolognese. Guests can choose from a plethora of libations provided by their well-equipped bar or are invited to BYOB if they prefer.
Open for brunch, lunch, and dinner, each menu varies, but one thing remains the same. Passionate, robust cooking!
That's all tied off with a "simple yet elegant" and cozy atmosphere, as the owner described it to Wandering our World. Their team of staff is incredible, pushing each other and striving for perfection, so you can rest easy knowing you're well taken care of.
The venue boasts a natural and refined quality. Soft and dark woods clash, with pendant lights setting the mood for one unforgettable evening. If you fancy using Sovana for events, you ought to know that they also share two private spaces where you can share an intimate party with your guests.
So whether you're simply passing through town or staying a while, we can't recommend visiting this Kennett Square restaurant enough!
Opening Hours: Closed Sun & Mon; 11 am to 3:30 pm; 5 pm to 10 pm Tues – Sat
Location: 696 Unionville Rd, Kennett Square, PA
3. The Naked Olive
A taste of the Mediterranean in the heart of Kennett Square.
The Naked Olive was inspired by the owners' various trips to the Mediterranean. They fell in love with the dining scene and have adopted the concept to create a beautiful, garden-inspired venue.
The Naked Olive encourages eventful evenings full of laughter and great food. They are a BYOB venue, and guests can rest assured knowing the friendly staff will gladly pop their cork for them.
The menu offers an assortment of dishes, from crisp phyllo Tiropitas to more hearty plates of pasta and everything in between. But, over and above that, they serve a one-of-a-kind Kennet Square Mushroom Melt, paying homage to their beautiful town. Word on the street is that The Naked Olive is value for money, and with generous portions and undeniable quality, we tend to agree.
Their charming venue is kitted in beautiful greens and natural undertones; for indoor dining, they sure had us fooled! Lush plants and small trees dot the dining hall, bringing life to the industrial architecture. They happily accommodate private functions, and your guests can take reign of the garden and party the night away for a small service charge.
The Naked Olive provides a perfect space for laughter and indulgence. As a beloved member of the community, we couldn't find a reason not to include them in our list of best restaurants in Kennett Square.
Opening Hours: Closed Monday; 11:00 am to 9:00 pm Tues – Thurs; 11:00 am to 10:00 pm Fri – Sat; 11:00 am to 9:00 pm Sun
Location: 759 W Cypress St, Kennett Square, PA
4. Portabellos of Kennett Square
A dreamy small town bistro, with passionate artisanal dishes and live entertainment.
Located in the heart of Kennett Square, Portabellos is a venue you can't help but fall in love with. Guests travel from far and wide to have a taste of Chef Brett's divine artisanal menu. This unassuming restaurant is plenty plucky and is driven by a passion for people and food.
It's all about celebration. Whether it be the ambiance which is always energetic or the food, guests can always feel enthralled by this little culinary adventure.
Well-versed in glocal cuisines, Portabellos offers a delectable assortment of unique dishes that warm the soul. Their New American flair allows you to enjoy all your comfort favorites with a new twist. Brunch hosts a bevy of options, including Eggs Benedict dripping in hollandaise, and a delicious choice of homemade soups to start.
For dinner, you cannot go wrong with the Beef Stroganoff. In addition, you'll find delicious meals that pay homage to their origin town, including a Steak Portabello, topped with Kennett Square's famous farm-fresh mushrooms. Specials menus rotate frequently, so keep an eye on their social media for updates.
To further improve your dining experience, every third Thursday is dedicated to live music and al fresco dining, where east State Street is closed off for the occasion.
It's a town treat, and Portabellos is right in the heart of it!
Opening Hours: 4 pm to 8 pm Wed & Thurs; 4 pm to 9 pm Fri; 12 pm to 9 pm Sat; 12 pm to 8 pm Sun; Closed Monday and Tuesday
Location: 108 State St, Kennett Square, PA
5. Talula's Table
Fresh food market by day, world-class dining at night!
Magic certainly isn't dead in our world as Talula's Table goes through a fantastic transformation daily. Its gourmet market in the day, that welcomes a breathtaking and exclusive dining experience for hungry patrons at night.
Their popularity is noticeable, and guests can only indulge in their 8-course tasting dinner by reservation only – a reservation that must be done one year in advance. But believe us when we say it's worth it! However, during the day, their niche market doubles as a cafe, too. So you can still get your hands on mouth-watering food and enjoy it at their farm-style tables or seated curbside on State Street.
Gourmet local and imported goods don't only line the shelves; they fill the plates with delectable New American dishes inspired by global flavor and technique.
Of course, you can still find classic sandwiches and their celebrated Mushroom Mac and Cheese tucked amidst the options. Breakfast choices are varied and include sweet and savory options to suit any early bird.
The venue is BYOB, but for the 8-Course dinner wine suggestions are given to allow guests to choose their own to bring with them.
Their quality is undeniable, and the friendly atmosphere draws in guests across the state. So it's no wonder Talula's Table is one of the best restaurants in Kennett's Square.
Opening Hours: 7 am to 6 pm daily; then evening service for reservations.
Location: 102 W State St, Kennett Square, PA
6. PureBread Deli
A dog-friendly Deli serving delicious sandwiches and light lunches.
Looking for the perfect pet-friendly spot to enjoy lunch? Look no further than Purebread Deli. As one of the best restaurants in Kennett Square, it's a bonus that our loyal Fido can lounge and enjoy the experience with us!
This quaint venue is industrial chic, dotted with quirky, colorful portraits of man's best friend along the brick walls. It's spacious and cozy, and the fun atmosphere and friendly staff make for an enjoyable experience.
What's better is that PureBread Deli serves everyone's favorite comfort food in abundance. We adore bread; it's a carb we simply can't live without, and it seems the creators of this place agree.
Bagels and burritos are served for breakfast too. And if you have a sweet tooth, grab a Jumbo muffin and enjoy it in the sunshine with a nice cuppa joe.
Lunch introduces a blend of tastebud tantalizing sandwiches, all served on artisanal bread from sourdough to cheddar bread. Think Subway, but better, with mouth-watering flavor combinations and an easy Build-Your-Own option! Each sandwich is made to order and adorably named after a purebred pooch that represents the country that inspired it.
They're cutesy and unique and definitely worth the visit.
Opening Hours: 7:30 am to 4 pm Monday – Saturday; Closed Sunday
Location: 825 E Baltimore Pike, Kennett Square, PA
7. Lily Asian Cuisine
An Asian taste adventure, serving Thai, Chinese and Japanese delicacies.
Lily Asian Cuisine is Kennett Square's own taste of paradise and is conveniently located on the famous State Street.
We can't help but fall in love with the adventurous taste of delicious Asian cuisine. As one of Kennett Square's best restaurants, you can experience cultural cuisine at a reasonable price here, and enjoy an energetic, happy atmosphere while you dine!
Their versatile menu covers fan-favorites like Chow Mein and Bento Boxes packed to the brim with quality small bites. Authentic Thai curries dot the pages, with the Massadam holding a special place for taste and quality.
But by far, the most attractive menu item is the assortment of raw and cooked sushi items available.
Sushi has become somewhat of an international phenomenon, and Lily Asian serves up an eclectic mix of traditional and collaborative rolls. The fresh, quality seafood blends well with earthy vegetables to create light and refined flavors that scratch that sushi-craving itch.
The venue itself is unassuming, with very subtle nuances that give away what lies within. Feature lights hang above dark wood tables, and colorful Japanese-style artwork adorns the bright walls. The friendly staff is at your beck and call, and a hum of happy chatter is in the air.
Opening Hours: 10:30 am to 9:30 pm Mon – Thurs; 10:30 am to 10:30 pm Fri & Sat ; 11:30 am to 9:30 pm Sun
Location: 104 W State St, Kennett Square, PA
8. Foxfire at the Stone Barn
Beautiful, scenic dinner spot, serving New American cuisine.
Special occasions deserve unique venues. Surrounded by scenic countryside and nestled in an old farmhouse, Foxfire at the Stone Barn is Kennett Square's most romantic restaurant. No, we're not just saying that because it shares a plot with a gorgeous wedding venue, we genuinely mean it.
Beauty is in the eye of the beholder, and the rustic barn set venue is a relaxing alternative to bustling main street restaurants. Their outdoor patio offers sprawling views of serene hills, and the cozy interior is stately and refined. This is the perfect space to host many joy-filled occasions, not just marital bliss!
The food reflects the country around them; farm-to-table eats are a specialty, and Foxfire serves them best. Fresh ingredients, sautéed with passion and devotion to the craft, produce mouth-watering plates you won't soon forget.
On Sundays, a generous Brunch menu pops onto the scene, where Buttermilk Pancakes rub shoulders with heartier Kennet Swiss Burgers. All ingredients are locally sourced and hand selected by dedicated chefs who combine flavors to elevate your senses.
While it might be off the beaten path, it adds to the charm and one-of-a-kind experience that this stunning Kennett Square restaurant offers.
Opening Hours: 5:30 pm to 8 pm Wed & Thurs; 5 pm to 9 pm Fri & Sat; 10 am to 2 pm (Brunch) & 4 pm to 8 pm Sun
Location: 100 Stone Barn Dr, Kennett Square, PA
9. Verbena BYOB
An upmarket bistro serving New American cuisine.
Fine-dining in Kennett Square doesn't get much better than Verbena BYOB. This little patch of foodie heaven may seem like a hole in the wall, but despite appearances, it is one of the best restaurants in Kennett Square
They specialize in organic delicacies, and Chef Morozin believes in sustainable cooking. Every part of an ingredient is used in some way and then add flavor, texture, and color to each dish.
Life is made simple here, as Verbena offers tasting menus instead of a la carte. So the most challenging decision you'll make is whether you want 3-courses or 6!
Choice proteins like duck and lamb are hand-tied and slow-roasted for diners. Vegetables are stewed and broiled with spices, herbs, and fruit, creating delicious seasonings and sauces. Each week, a special menu is introduced to add variety, but one undeniable fact is that their food is unbelievably delicious!
It's a quaint venue and seats around 30-40 people. Their popularity is well-known in town, and you'll often find them catering to special occasions. The rustic, wood-paneled walls, with live feature pieces on each table, add to the natural vibrance of the venue. It's a soft-spoken venue, with quiet music playing overhead.
They are participants of State Street's Thursday traditions, so you may want to book your seat to dine under the sky! Otherwise, a small curbside seating area is available year-round.
Don't forget to bring your favorite wine along with you; for suggestions, we're sure the helpful staff will be more than accommodating!
Opening Hours: 6 pm to 9:30 pm Tues – Sat; Closed Sun and Mon
Location: 102 State St, Kennett Square, PA
10. 1906 at Longwood Gardens
A classy upmarket restaurant in Kennett Square's Longwood Gardens.
Impressing your date is an absolute breeze when you take them to 1906 at Longwood Gardens. This stunning local restaurant is found within the Longwood Gardens and fully embraces the natural beauty that surrounds them.
They are an eco-friendly venue, too, with everything from the food to the upholstery being sustainably sourced. You can enjoy the warm outdoors on their patio, overlooking the gardens in the summertime. And wintertime is perfect for cozying up in their sizeable dining room.
Their seasonal menus reflect the available produce from the farms around them, and the creative chefs ensure every ingredient is used to add rich flavor to their dishes.
Their New American cuisine means you can experience your favorite home-cooking with all the fine-dining nuances that elevate it to new heights. They use succulent cuts of meat and delectable seasonings to create hearty meals that perfectly reflect wholesome cooking. And each season sees new desserts finish off the menu, each more flavorful than the last!
And we highly encourage venturing through the gardens after your meal; you might just stumble across a peaceful cafe or a scenic outdoor beer garden.
We can easily see why locals crave 1906 and couldn't resist adding them to our list of the best restaurants in Kennett Square.
Opening Hours: 11 am to 3 pm Mon & Wed; 11 am to 2:30 pm; 4 pm to 7:30 pm Thurs – Sun; Closed Tues
Location: 1001 Longwood Rd, Kennett Square, PA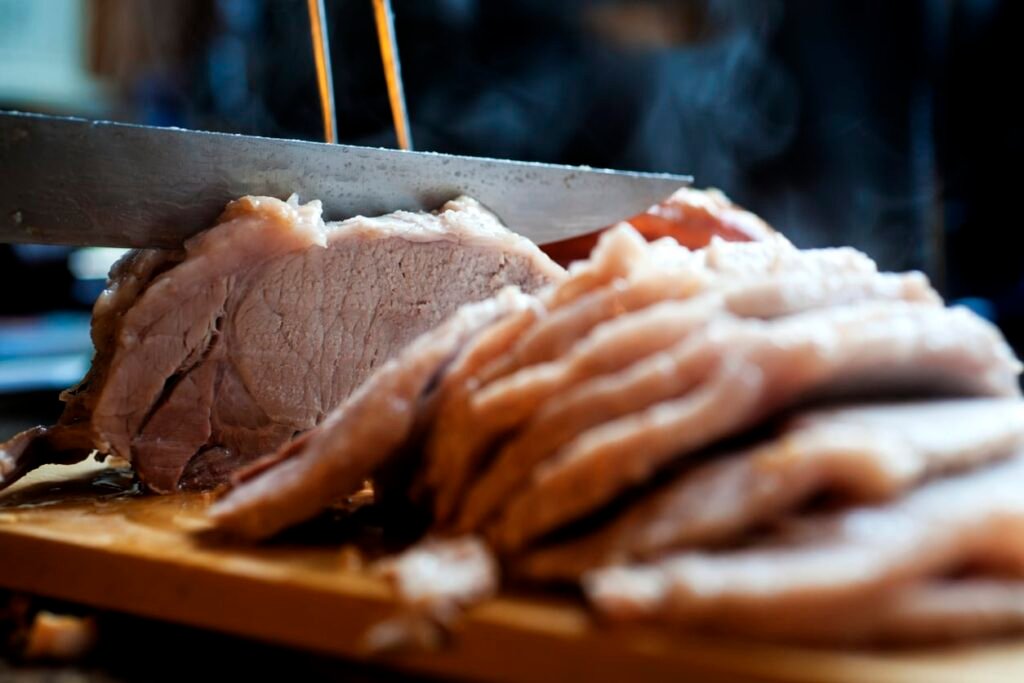 The Best Restaurants In Kennett Square: Our Final Thoughts
Kennett Square is the heart of a welcoming and vibrant farming community. With all the fresh produce at their disposal, it's no wonder that the restaurants in Kennett Square have created world-class dining experiences.
The mixture of cuisines and atmospheres keeps the dining scene interesting, and with venues as stunning and versatile as these, we can see where the attraction to dining here comes from. Delicious meals are always a stone's throw away, and we couldn't be more thrilled to share our top picks for Kennett Square's best restaurants with you.
So after a day of adventure through the countryside, you'll know exactly where to settle down for incredible meals that'll have you falling in love with food all over again.